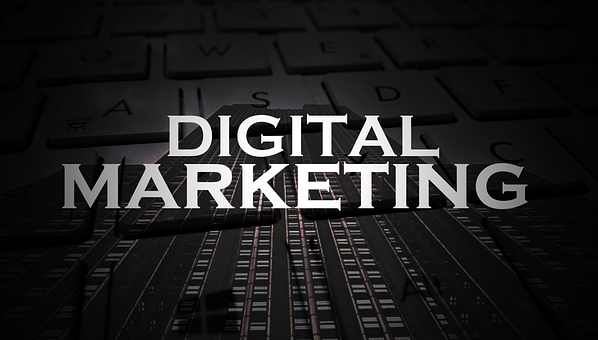 All are becoming digital in today's world. Digital marketing is an area that is rapidly evolving. If you're a novice or an expert, you should always be expanding your knowledge in this area. Traditional marketing has come to an end as a result of the evolution of digital marketing. Digital marketing is entirely reliant on cutting-edge technology. Awareness of digital marketing strategies and a social media presence will make a significant difference. As a result, there was a rise in brand recognition and trained leads. That is why people believe in this marketing strategy. People who have previously seen profits from this method want to learn digital marketing. Follow the suggestions below to learn digital marketing and improve your skills.
Look At Social Media platform
People like to spend the majority of their free time on social media. As a result, start using social networking sites to learn more about digital marketing. Rather than being on every possible channel, choose the one that provides you with the most up-to-date information. LinkedIn is the best place to look for a business partner. Following related sites, groups, and videos on Facebook, Quora, and YouTube is a good way to learn more about a digital marketing resource. These platforms will provide you with free information. On social media, several well-known businesspeople share tips and tricks based on their experience. To communicate with them, join them on social media.
Observe Influencers
Experts should be observed and their methods should be emulated. Read their blogs and keep track of what they're doing and how much they're doing it. You should also look at how they interact with their clients. Use this knowledge to improve your performance.
To begin, use Google to look for top digital marketing experts. You'll get a lot of lists. Examine them and choose those that are important to you to obey. Keep an eye on their movements and social media messages. Email marketing will help digital marketers increase sales. As a result, you sign up for their newsletters. You'll discover the principles and strategies they used to get the most out of email
Every expert technique may or may not work for you. However, you will discover what works in the business.
Test your creative
There are no easy steps to success in digital marketing. Do it creatively if you want people to continue and read your blogs. Don't be apprehensive about trying something new. And after a few tries, you'll know what looks good and what doesn't.
When you leave the safe zone, you will gain trust in your abilities and knowledge of digital marketing. To test different content for different digital channels, you'll need to be inventive. Keep track of what the customers want and don't like. As a result of that discovery, you'll need to alter your strategies, channels, and approach. People nowadays, for example, prefer to obtain knowledge in video formats. People place a higher value on visual appearance because they prefer to see things rather than read about them, such as reviews or information of some form.
As a result, change the content strategy to include more useful and appropriate video content and leverage platforms like YouTube that support video marketing formats.
Stay Consistent In Learning
To be effective in digital marketing, you must continue to learn. Nobody can become an expert in anything in a single day, nor can they develop the best solution in a single session.
Be patient and believe in your efforts, because even well-planned campaigns take time to complete.
Setting short and long-term targets will help you stay motivated. The time you spend waiting will teach you a lot. In this area, every aspirant must maintain a constant learning attitude. Discover new learning materials and opportunities to develop your skills as the area of digital marketing continues to expand. Read about what's new in the industry, what's more important, which channels are being used and recommended by the public, which innovations are doing well today, and which new techniques are being introduced into digital marketing. Aside from the fundamentals, there is so much to understand, and it is constantly changing. You must be aware of the different tools that are introduced in this area, in addition to the principles and various essential techniques.