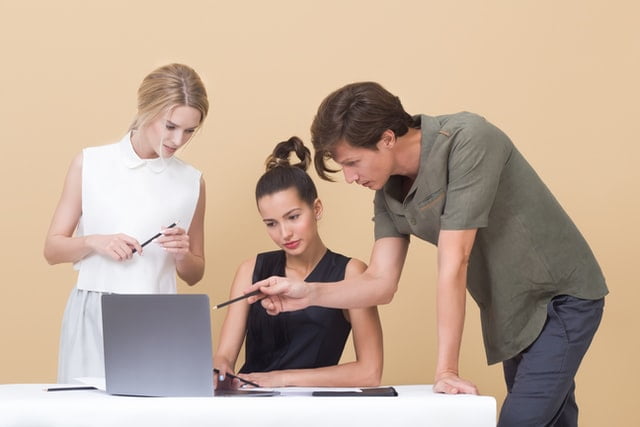 The difference between surviving and succeeding always comes down to having a good online marketing campaign in today's highly competitive business marketplace. This becomes clearer every day as the global population is connected, so you must create a strategic marketing plan and implement it to the best of your ability to achieve optimal results.
We will cover the 8 critical components in this article to help you create a detailed and effective strategy for online marketing.
1.Develop a team and pick a forum for technology.
In some fields of digital marketing, the team members (current and new hires) should have a strong experience that can contribute to the overall effort. The tool to use to pull together your marketing platforms would be one of the first items you will need to remember. It is important to provide a different advertising combination of tools and strategies, with a platform to evaluate this, as you can then gather and refine data from different sources based on the results. Using Google Analytics for advanced site analysis will be an example. HubSpot is a tool we recommend to connect your content (blogs, emails, landing pages), social, competitive intelligence, SEO, and more as an all-in-one marketing automation and inbound marketing platform.
2.Use social media marketing
To decide who to do business with in the future, social media offers you a platform to meet customers who rely heavily on the views of others. For both B2B and B2C goods and services, this is true. The perfect medium may be different, but social media's meaning remains the same. It is also a cost-effective way of marketing goods and services, reaping feedback, and engaging with clients and prospects in real-time.
3.Web design
Ultimately, the digital marketing elements you use bring leads back to your website, and you want your site to give potential customers a good impression. Almost 95% of the first experience of an individual relates to web design, so it's a key element in your online marketing strategy. It will probably send clients looking for the back button if your site is outdating or takes forever to load. You need to create a custom design that represents your brand and makes it easy for individuals to find the details they need to keep people informed and engaged on your platform. You also want to streamline your navigation to enhance the user experience and make it easier for leads to contact you, in addition to ensuring your site loads at top speeds.
4.Use search engine optimization (SEO)
This should be one of the key pillars of your strategy for online marketing since it focuses on producing content for your website, social media, guest blogs, and more. You can see your website starting to get more organic visitor traffic and overall brand recognition by relying on SEO. This should help your website appear for your targeted keywords on the first page or two of the search results, and that will bring more traffic to your company, giving you a greater opportunity to turn those visits into leads and customers.
5.Marketing Goals
Establish marketing targets that are provable. This implies targets that you can transform into numbers. For example, your targets could be to earn at least 30 new customers or to sell 10 items a week, or to raise your income this year by 30 percent. Your targets can include revenue, earnings, or customer satisfaction.
6.Budget
Establish a schedule of what you expect to spend on ads month-by-month. A "red light" decision point is also included. Have a calculation for an operation that tells you to stop if there is not enough return on investment (ROI)
7.Email marketing
Email is a perfect and most successful way to communicate about your services/products and stay in touch with your customers. You can highlight your services through newsletters, chat about new deals or settle problems with customers. In short, you can maintain a positive relationship with your consumers and influence them to promote your company to new markets with word-of-mouth marketing.
8.Execute your plan.
While this might sound like a very simple move, it requires more than pressing a button and waiting for leads to come in. Your strategy should be implemented in such a way that fresh online strategies are introduced at the most optimal moment and that all the various channels operate as plan. Because 60-80% of ongoing tasks and 20-40% of different moving changes or one-off activities are included in most marketing strategies, developing a process is the best way to ensure that you have a good launch.
conclusion
Tell us what all you think about your marketing plan and how it works for you if your company is already into digital marketing practices. And if you're still thinking about whether or not to invest your time in digital marketing for your business, then you're probably wasting your time thinking, immediately take action. Since your attempts at digital marketing are worth it.