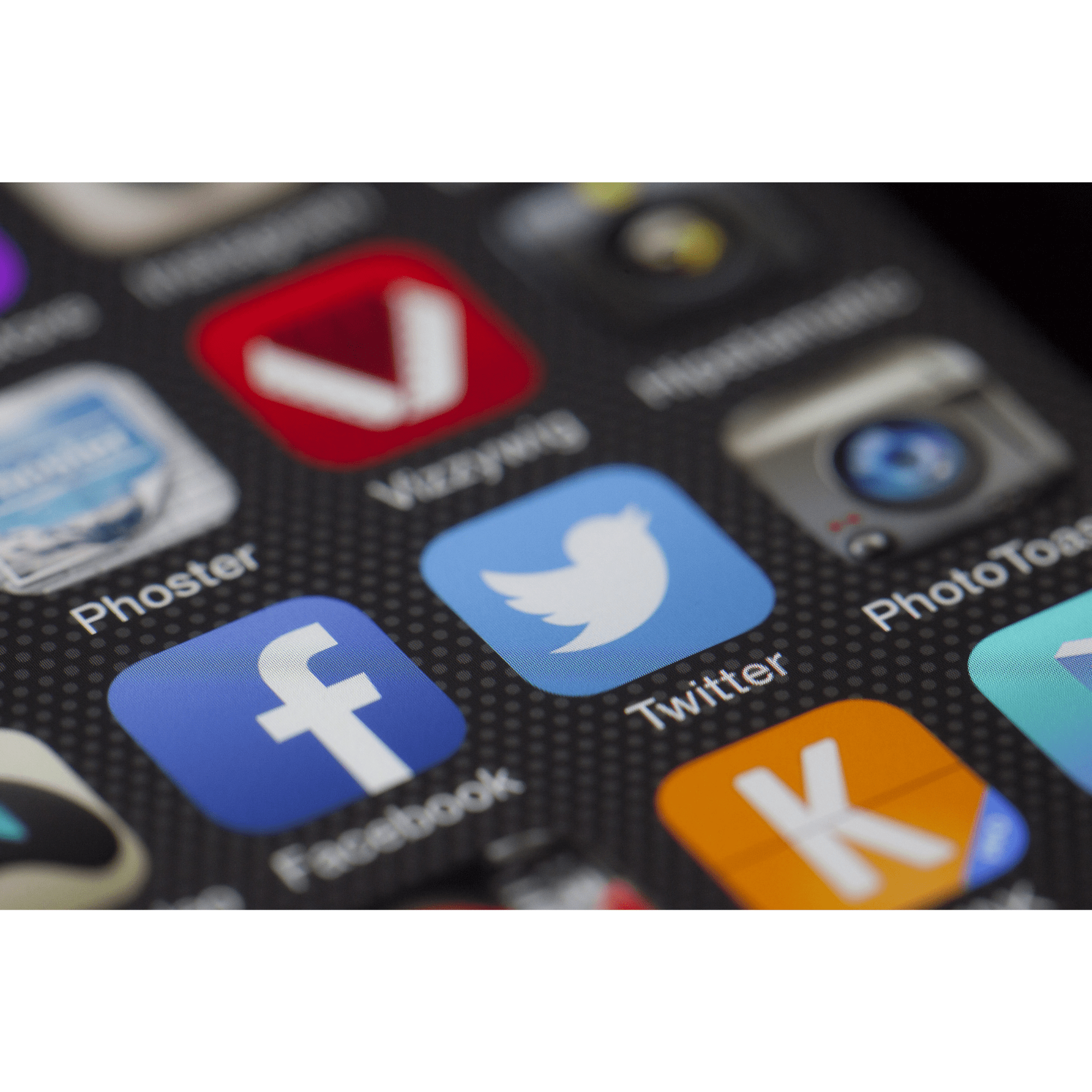 You have a stressful life as the person in charge of social media. 
You must keep on top of identifying new prospects for marketing development, as well as report on your success while developing effective tactics and managing many social media accounts – all while under time constraints. 
And, as if that wasn't enough, your social media teams are expanding. 
This means that good management skills are required to create efficient operations and produce outcomes. 
We understand that things might seem overwhelming. 
That's why we put up this step-by-step tutorial on how to handle social media more effectively, from personal research to content development to listening.
What is the definition of social media management?
The process of analyzing social media audiences and developing a strategy tailored to them, creating and distributing content for social media profiles, 
Monitoring online conversations, collaborating with influencers, providing community service, and monitoring, measuring, and reporting on social media performance and ROI is known as social media management.
All of these duties, which were previously overlooked by firms, 
Have now been elevated to the forefront of their marketing plans.
Why? 
Because social media offers excellent money-making prospects if you handle your social channels in an orderly and effective manner.
What is the significance of an effective social media management process?
Social networks have enormous commercial possibilities. 
Brands can successfully drive their objectives across the marketing funnel by leveraging social media channels, from generating brand recognition to driving shop visits.
However, to do so, businesses will require effective social media teams. 
The more goals you intend to achieve through social media marketing, the more staff you'll need to commit to this channel. 
This need will eventually necessitate the formation of complicated social media team structures.
If you are a huge brand, you may even have many teams in various locations and parts of the world, each employing a distinct strategy to fulfill a particular set of goals.
Now, how can you ensure that all of these people work together to maximize the value of social media?
Creating an efficient social media management procedure is the answer.
Where do I begin with social media management?
Don't panic if you're not sure where to start when it comes to improving your social media management. 
It's something that many marketers are perplexed about. 
To get off on the right foot, you must first accomplish three things:
Perform a social media audit.
Choose the appropriate social media channels.
Examine your intended audience.
Why did we choose to focus on these three activities in particular?
Because completing them will supply you with important information that will help you direct your social media marketing efforts in the appropriate place.
As a consequence, you'll be able to focus your efforts on techniques that work while reducing those that don't.
Let's look at each duty in more detail:
Performing a social media audit
A social media audit may always help you enhance your social media management:
It will provide you with a detailed picture of your strategy's effectiveness and help you to spot where you're squandering your money.
Will display which social channels are producing the greatest results.
It will show the effect of social media on your online results.
So, how do you do your social media health check?
Step 1: Make a list of all of your company's social media profiles, including those from various locations and belonging to different sub-brands.
Step 2: Examine your key performance metrics, such as follower growth, engagement (including average engagement rates for specific months), publishing frequency, most engaging content formats, top-performing posts, traffic sources, community sentiment, question response rate, average response time, audience interests, demographics, and behaviors, using social media analytics.
Step 3: Compile all of the data into a nice social media audit template.
Step 4: Analyze the data to discover areas for improvement. 
For example, if you notice a drop in engagement volume, it might be due to poor content quality, ineffective targeting, or incorrect publication frequency.
That's exactly the kind of data you need to identify flaws in your plan. 
From there, you can take the initial steps toward resolving issues and improving the efficiency of your social media management efforts.
Choose the appropriate social media channels.
Choosing the correct platform is another key component of more efficient social media management.
Following a social media audit, you may discover that certain channels just do not function effectively for your company. 
In that scenario, you should take the time to comprehend how much effort will be required to get the desired results.
A lot also relies on where your target audience is located. 
If during your study, you discover that your target audience is mostly on Twitter, but your presence on the platform is lacking, you should strive to improve.
If your results aren't excellent and your target audience isn't there, you might consider transferring your resources to a new channel. 
However, before you do so, consider the following:
What are my company goals (for example, increasing brand exposure, lead generation, website traffic, conversions, and so on)? 
Will I be able to achieve my business goals on the platform? 
How much money will I need to spend to achieve my objectives?
Will I be able to perform well enough on the platform to produce a favorable ROI? 
Will the sum be sufficient to cover the expense of promoting on the platform?
What are the demographics of the platform's community, and do they match the demographics of the audience I'd like to reach?
Is my target audience engaged and present on the platform? 
Will I be able to successfully approach them?
How well-known is the platform among marketers? 
How much material will I need to create to stand out?
Examine your intended audience.
When it comes to managing social media effectively, analyzing your social media community is important. 
Analyzing your followers may help you develop deeper customer relationships, provide more relevant content, and increase social media transactions.
On the other hand, if you don't conduct preliminary market research, you risk going down the incorrect road, squandering both money and resources.
How can you create a comprehensive image of your social media audience?
Begin by segmenting your audience into personas based on shared qualities — you may do so with this free customer persona template.
Alternatively, if you want to make your life simpler, you may delegate the task to AI.
Invest in the best social media management tools.
Advanced social media management solutions are required for properly developing, implementing, and assessing your social media marketing plan.
What you'll need is as follows:
Top-to-middle-of-the-funnel instruments
It is very vital to analyze your top- to a mid-funnel audience. 
This is since people in these stages, often known as an unknown audience, are your potential consumers.
The better you know these people, the more efficiently you can nurture them toward conversion with personalized marketing efforts.
So, what tools are going to be useful at this point?
Analytics for native social media. 
The viewership data available from social media networks is fairly thorough and includes the following:
Insights on the Facebook audience: demographics, page likes, locations, and activity
Insights on your Instagram followers' most active places, hours, and days
Twitter statistics include demographics, lifestyle, customer behavior, and mobile footprints.
Demographics, job function, seniority, industry, firm size, and employment status are all analyzed on LinkedIn.
Audience Analytics: These show your Facebook audience segmented into personas based on demographics, interests, and activities. 
As a consequence, you'll be able to save time that would otherwise be spent on laborious audience research.
You'll also be able to put the findings of your audience study into action right away.
Bottom-of-the-funnel resources
Analyze bottom-of-funnel consumers, also known as a known audience, and utilize customer relationship management (CRM) technologies to focus on all aspects of the customer experience (CX).
These will provide you with a deeper insight into the customers who bought your items, including their demographics, the touchpoints on their customer journey, and the content that ultimately prompted them to buy.
Content management systems
Content generation is a vital aspect of the social media management process – but it is also quite difficult. 
Try the following tools to improve the speed and organization of your content workflow:
Tools for developing content ideas
Monitoring social media – uncover popular subjects on the internet that you can capitalize on.
Analytics for social media – examine what your rivals are publishing and get inspired by some of their most successful ideas.
Audience analysis – learn about the stuff that your target audience enjoys.
Content curation tools – locate trendy items online and rebroadcast them.
Discover hundreds of top social media posts that will resonate with each of your audience personas for content ideas.
Conclusion
Managing social media may appear difficult – but it isn't if you have the correct processes and tools in place.
Following the procedures outlined in this tutorial with the assistance of comprehensive social media marketing and management solutions, 
such as those provided by nummero, will allow you to run your digital marketing operations and fulfill your company goals much more efficiently.
Get in touch with nummero for the greatest services. 
We are Bangalore's leading web design agency.