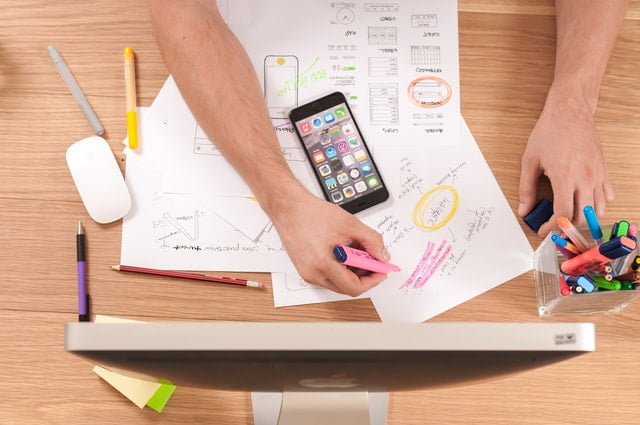 The internet is brimming with free digital marketing tools for entrepreneurs.
Like you who want to take their firm to the next level without breaking the bank.
What do you have to lose when so many powerful and free tools are just a click away?
That's what I'm talking about: your personal information.
Most free programs, while strong, need a significant amount of information from you upfront.
It's an easy trap to slip into when there's a gold mine of useful software accessible.
While some tools merely demand your information.
Providing personal information is an invitation to receive constant spam or pushy sales content.
We've compiled a tried-and-true list of the finest free digital marketing tools for business owners.
Including all parts of an internet approach.
These free online tools, in our experience, preserve your privacy without losing quality.
Furthermore, they are simple to operate and need no technical knowledge.
Let's get started.
1. Project management and collaboration — Trello
Communicating and defining expectations for deliverables, attainable milestones.
And achieving deadlines for yourself, your team or your stakeholders is critical to your success, both online and offline.
Previously, most project management activities were conducted by email.
Email systems, on the other hand, are severely restricted and were just not designed to handle the dynamic.
And fast-paced duties that digital marketing operations necessitate.
Trello is one of the free digital marketing solutions for simple project management.
The user interface is simple to use and comprehend.
Displaying each project as a "board" with "cards" carrying checklists.
2. Website performance monitoring — Smylelytics
Measuring your internet traffic may be hard unless you're a statistician.
It entails examining a variety of key performance indicators to gain insight into how your website's users interact with it.
With this gold mine of performance data at your disposal.
You can better optimize the content on your website to meet your online objectives.
Smylelytics, a very user-friendly application, provides you a bi-monthly summary of your website's traffic statistics.
Making the procedure a snap.
By converting numerical data from your website into entertaining, customized images.
You can tell at a glance if your site is improving, holding steady, or needs your attention.
3. Customer relationship management — HubSpot CRM
Customer relationship management (CRM) software assists you in managing your customer relationships.
Keeping track of your clients and prospects is much easier with a CRM solution that handles all the hard work for you.
From sales process monitoring to searchable data storage and information management.
CRM-free digital marketing solutions are mostly used to manage company-customer relationships.
But they can also help you manage business contacts, employees, clients, prospects, contract wins, sales leads, and more.
4. Email marketing – MailChimp
Because obtaining email addresses from clients is so straightforward.
Email marketing has one of the greatest ROIs (return on investment) of all digital marketing initiatives.
It's also incredibly cost-effective, thanks to strong and free technologies like MailChimp.
MailChimp, on the other hand, offers more than simply campaign creation tools.
For up to 2,000 list members and 12,000 emails each month, their Forever Free plan is free.
Conclusion
Narrowing down the digital marketing tools you need to go ahead begins with a solid digital marketing plan.
That includes a combination of the aforementioned tools that work for your specific organization.
Whatever your objectives, these secure, effective, and free digital marketing tools for businesses can help you take your firm to the next level while spending less.
Contact Nummero, the best digital marketing agency in Bangalore.