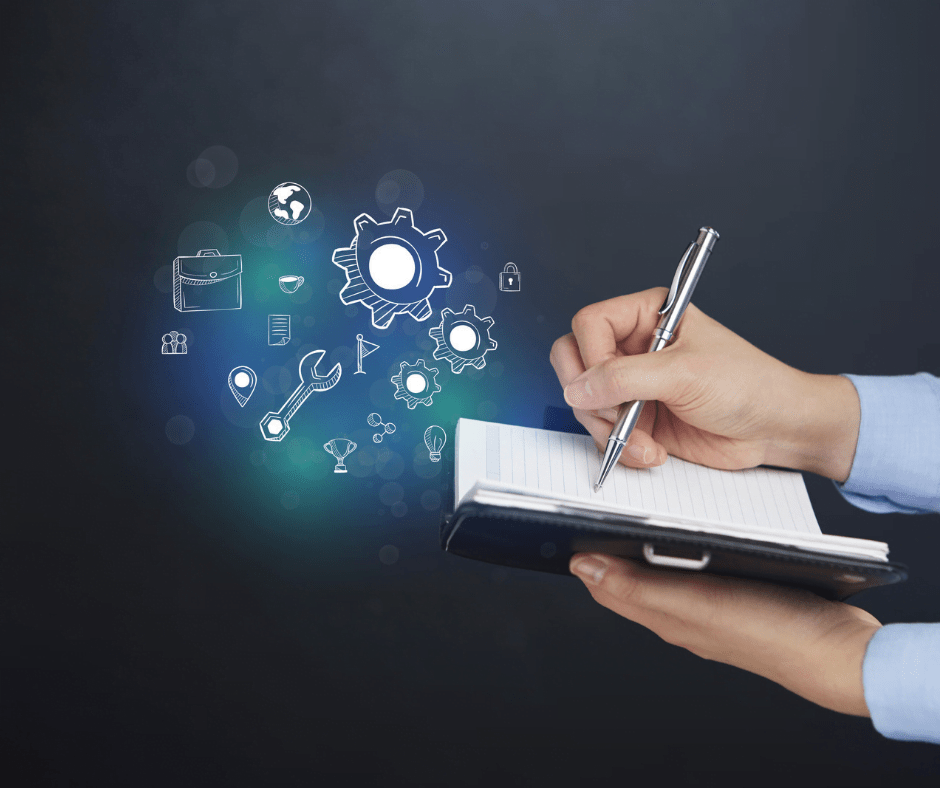 If you want to improve your search engine ranks and drive more organic traffic to your website, free SERP checker tools are a terrific way to get started. Let's take a look at what a SERP is and why using a SERP checker tool is so important for your company.
SERP checker tools are vital for determining which websites are ranking for the keyword you selected in search engine results and Google ranks. This vital information will help you not only learn about the ranks you're aiming for but also about the approach you'll use to improve your ranking.
Converting Leads
Receiving a better ranking is essentially the same as getting more visitors to your website. With the use of the keyword rank checker, you'll be closer to converting leads into sales as a plan.
Whether you're a large corporation or a tiny business, optimizing your internet ranking and visibility is critical for all levels of business.
You just put the terms you want to track into the free SERP checker & tracker tools, whether on a desktop or mobile device. After you've analyzed them, you'll want to embed SEO tools into your website so that you can audit it using the information from the SERP results.
What are SERPs?
Because there are so many acronyms these days, let's describe this one.
The term SERP refers to the Search Engine Results Page. It is, without a doubt, the list of results from a Google search. If you were looking up the keyword "SERP Checker," for example, Google would trawl the internet for the greatest web pages, videos, podcasts, and other material to deliver you the most relevant results.
Search Engine Ranking
Every marketer and company owner wants to be at the top of the search engine rankings, but it's easier said than done. It requires time and effort, even for seasoned SEO specialists. This usually pays off, as the desire to be at the top of the search results is a good objective.
After working to enhance SERP results, you must still use a decent SERP checker as a business owner to determine if your activities have yielded results for the desired keywords.
Now that you've learned about SERPs, it's time to learn about the significance of SERP checks.
Importance of SERP checks
The goal of employing a SERP checker is to go through a methodical process of checking at the top-ranking sites on Google and then determining where your website ranks. The search engine results page is a good place to start. You then employ SEO to boost your Google ranking and rely on the SERPs for direction.
The following are the main reasons why SERP results are so important:
You can troubleshoot your SEO by looking at the SERP rankings and determining what is and is not helpful.
You may analyze your content and model it after the top sites in the SERPs using statistics and research.
The results of your SERP checker will provide you with valuable insight into why other websites rank higher than you.
It assists you in selecting the most appropriate keywords for your target audience and specialty.
Understanding the value of SERP checkers is helpful, but it's also important to understand how Google ranks websites.
How Google Ranks Websites and Blogs
After you conduct a keyword search on Google, you will see the SERPs, but what forces Google to display the pages in that order?
Because there is so much stuff online these days, finding the proper information can be difficult. It would take years for you to discover the ideal stuff for your requirements; that is why Google does it for you.
The fundamental job of Google and other search engines is to sift through the billions of pages on the internet and deliver you relevant and valuable stuff as soon as possible. It should, above all, give material that is relevant to your inquiry.
Why Keyword Tracking is so important?
Do you seem to be heading in the correct direction?
Are you unsure? You'll need to employ a rank tracker for that.
Did you know that the first three SERP positions receive around 35% of overall search traffic, and 75% of people never click past the first page?
You worked hard to develop well-researched content, do on-page SEO, create backlinks, and then do site audits.
Why are you doing these things in the first place?
Isn't it to improve your rankings?
But, to determine whether all of your hard work is paying off or whether you're just firing blanks, you'll need to watch your content's ranks for those keywords.
Keyword rank tracking is necessary if you want to see where your website ranks in desktop, mobile, and local search results for different areas.
The higher your website ranks on the search engine results page (SERP), the easier it will be to attract more visitors and, of course, more conversions.
Top Free SERP Checker & Tracker Tools for analyzing your targeted keywords
We've compiled a list of free SERP checker and tracker tools to let you examine search results in real-time from any nation. You may discover more about the difficulty of ranking, organic traffic, and position history with these free tools. Then you'll have the option of replacing your chosen keywords with terms that are less difficult to find, such as long-tail keywords.
Ahrefs
Ahrefs has a restricted free edition that allows you to study the SERP and website rankings for the term you've chosen. You'll be able to see the top three ranked websites for free.
Unlike other tools, Ahrefs includes a large number of free SEO tools that you may use to assess the performance of your website. If you want to see all of the results for your search, you can join up for a free 7-day trial or purchase a premium version to enhance your SEO in a systematic approach. However, their tracker does not include numerous keyword ranker entries; you can only look for one keyword rating.
What's my SERP
Whatsmyserp is another keyword rank checking option. You may track your keywords for free across infinite domains for your desired keywords with the application.
You may watch your keywords indefinitely without having to join up with our rank checker. In comparison to other tools, Whatsmyserp provides an exceptional option to track SERP features, your site, and competitors in an endless way.
SpySERP
SpySERP makes it simple to examine SERP results for Google, Bing, Yandex, and Yahoo, and you can even choose which browser you want to view in the results.
You may view the changes between the desktop and mobile versions of the website in terms of location ranking by selecting the device. SpySERP offers you a desktop and mobile report. If your website has a different ranking position on mobile, the tool will alert you and you will be able to take immediate action to improve it.
Additionally, the rank checker tool allows you to search for user language, and the report reflects the differences, as well as providing sophisticated reports for your platform.
AccuRanker
AccuRanker is a basic SERP tracker program that displays top search results in a Google-like format. You'll be able to see the results in the same way that Google does.
As a free version, this rank checker application is really handy. AccuRanker provides you with daily advertisements, local, and search results, as well as up to 5 free searches. You may use this tool to compare the differences between mobile and desktop devices.
SerpWatch
SerpWatch is a powerful rank tracking application that offers extensive rank tracking insights as well as process optimization. In terms of advanced image recognition techniques, it sets itself apart from other rank tracker programs. They also display your website domain's precise ranking position for the keywords you placed into their checker.
There is a restriction to the number of keywords you can examine on SerpWatch; you can only study 5 terms each day for free for your website and view the ranks. You must register to receive more information about the SERP results tool.
SERP Robot
SERP checkers, such as SERP Robot, can assist you to increase your ranking and outperform your competition. This free tool can instantly assess your search engine ranking and reveal who is at the top. When you use this SERP checker, the findings are precise and well-structured, and you'll obtain a live list of your SERPs.
With free access to hundreds of valuable keywords, you can also see how your rivals are doing and analyze their results. You can check your ranking from 0 to 100, however, it will only show you "above 100" like other free SERP checkers.
Features:
-You may get a free second opinion on your SERP results.
-You may test your SERPs for as long as you like with this SERP tester.
-It produces accurate results for Google and other search engines, and it does so using real-time data.
-With the SERP checker, you can keep track of your competition and learn what they're doing so you can mimic it and improve.
AccuRanker
According to the creators, this is one of the world's fastest and most accurate SERP checks. It might imply that AccuRanker includes a slew of useful features that aid consumers in improving their SERPs.
This application is straightforward and well-organized, making your task a bit simpler. It is most simplified to meet the demands of the common internet marketer or SEO analyst. You can anticipate all of the results and rankings to be given in the most simplified manner once you start utilizing the program.
It does, of course, offer various keyword tracking, and if you have a lot of websites, you can manage them all from one place. It's also a visual SERP checker that displays data from the keywords in graphs and charts. It will even show you the evolution of the terms you're following, according to the bonus.
Features:
-The program also includes a competitor SERP checker.
-You'll also get a social media managment tracker as a bonus.
-You may use our free live SERP analyzer to create keyword rankings from anywhere.
-Without a membership, you may only conduct five searches each day.
-You may also upgrade to have access to more sophisticated capabilities, such as infinite search results.
Pro Rank Tracker
Pro Rank Tracker (PRT) is a high-performance SEO rank tracker that allows you to keep track of your ranks across all Google, Yahoo, Bing, and Yandex sites.
Thanks to more than 6 years of continuous development, PRT is trusted by over 60,000 happy clients throughout the world, including agencies, SEOs, and digital marketers.
Everything is covered in the Pro Rank Tracker, whether you want to track your YouTube videos or your Amazon listings across all sites.
Furthermore, features such as International Rank Tracking, a range of Research & Analysis tools, Comprehensive Reports, Site Audit, and Full SERPs are enough to turn the SEO game upside down for you and your clients.
Advanced Web Ranking
Advanced Web Ranking (AWR) is the world's most accurate and long-running rank tracking tool, and it can assist you with dependable website rankings, bespoke SEO reports, and competition research.
With over 3,000 search engines and over 170 countries, you can follow your website's new ranks not just in Google, but also in Yandex, Baidu, DuckDuckGo, Amazon, YouTube, and many more places, for every location and on any device.
Google Data
Google Data Integration, Performance Trends, Visibility & KPIs, and Data Segmentation all let you see how well your SEO is doing.
Keep a watch on the competition for the desired keywords, as well as their strengths and weaknesses. To outrank your competition, copy their techniques that provide superior outcomes.
Finally, to demonstrate the value you offer to your client's businesses, generate, customize, and share reports with them.
Conclusion
It is self-evident that using the proper keywords can increase your organic CTRs and search engine rankings,
as well as make your website more visible on SERPs.
These rank checker tools aid in closing the keyword gap between you and your competition,
allowing you to rank better in the browser you choose for your business. There will be no obstacles in turning your website visitors into prospective sales if you use those tools effectively. If you liked this blog post on SERP checker tools, please share this post. For the best web development service, contact Nummero, the top website development agency  and the best digital marketing company in Bangalore.