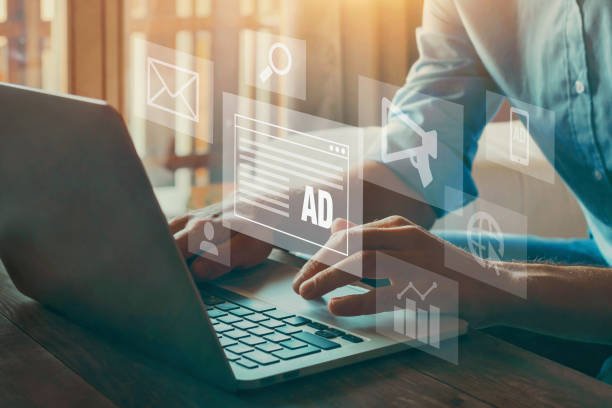 We are at the midst of an important evolutionary leap in the field of Digital marketing Ads.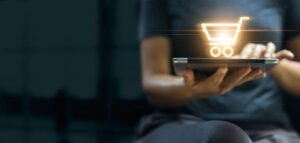 There's been a war with Ad Blockers as well as the Apple's Intelligent Tracking Prevention, App Transparency for Tracking, and the evolution of rules regarding data privacy.
Following Google's announcement that it would eliminate third-party cookies within Chrome over the next two years Advertisers were hit with another blow.
This is the conclusion of Digital Marketing Ads as we know it?
Not. Even. Close.
Digital advertising must evolve, be more creative and remain pertinent to the consumers in order to bring an ROI for advertisers.
Let's get into the details and look at what's in store in the future of digital marketing ads.
What's working?
AI & Machine Learning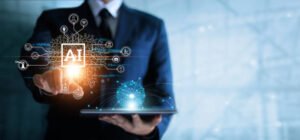 We usually imagine AI as self-driving vehicles and creepy robots. However, AI is made up of hundreds of apps and tools that work in all directions – today.
These tools behind the scenes simplify our lives by automating tasks. Expect to be able to
First-Party Data Strategy
Many brands aren't yet leveraging first-party data's full potential, despite its obvious advantages. It's time to put the first-party data strategy at the top of the list!
Five methods to begin collecting first-party data
Tailored to the customer's needs
Offer value in exchange for data
Make investments in technology and enablers for organizational change
Learn to test and determine the activation
Validate and refine with measurements
Customer Data Platforms & Audience Management
Tools to manage your customer's attention are the most important tool to gain an insight into your customers.
There are a few platforms for audience managers to think about There are a few platforms for audience management

Live Ramp
Segment.com
Lota me
Salesforce DMP
New Google Ads Features and Formats
Google is changing its Smart Shopping and Local campaign to Performance Max Campaigns.
Performance Max makes use of Google's technology to assist advertisers in reaching shoppers by allowing them to browse for items they like — both on the internet and in retail stores.
It is possible to reach users via YouTube, Gmail, Search Network by launching a single campaign.
Google' Privacy Sandbox
Google is changing its platform to support changes to third-party cookies using an array of APIs for application programming (APIs) that include Floc, SPARROW, Turtledove FLEDGE, Dovekey. Advertisers are able to use these APIs to:
The protection against fraud, spam and DoS
Conversions
Ads targeted at
Attribution
Federated logins
Google PPIDs
The publisher provided Identifier (PPID) lets publishers to provide Google Ads Manager an identifier to be used for:
Frequency caps
Audience segmentation and targeted advertising
Ad rotation in a sequence
Audience-based ad delivery controls across devices
The PPIDs are built on the first-party data you provide They will not be affected by third-party cookie removal.
Updates from Apple's IDFA
Social Media Advertising Platforms such as Tik Tok, Pinterest, Snapchat were required to modify their following to accommodate the changes that were rejected by Apple
Goal iOS 14.5 users for ads that promote app installs will be done through iOS 14 specifically designed campaigns
Update your Mobile Measurement Partners SDK
All events should be sent to the platform using MMP
Complete the Conversion event's configuration in their MMP interface.
New Updates: Facebook / Meta
iOS 14 Changes to iOS 14: Meta is constantly updating its policies to comply with iOS requirements as well as all other platforms that utilize third-party cookies.

Domain Verification
Track Up to 8 Unique Events
Conversion API

Facebook has removed and will continue to remove certain Detailed targeting options, such as the sexual preference of users, religion practices and groups, political views and more.
The Future of Social Media
So, a few of the methods that social networks will aid us in reaching out to viewers:
Video is still a popular format
The constant push of genuine content
A greater emphasis in live stream and shopping
Automating the production of social ads
Omni-Channel Marketing
Omni-channel marketing involves the combination and coordination of various channels to engage with consumers in order to create a uniform brand experience.
Third-party analytics like segment.io as well as Kochav (mobile) allow Omni-channel marketing by using First-Party data.
Shorter Video Content
Videos with shorter lengths are getting more popular due to several reasons.
Easy to digest
Engagement at a higher level
It is easy to share
Let's creators be creative
Budget-friendly
Enables authenticity
So, As the popularity of shorter video content, the social platform has modified their algorithm to favour it; this is something marketers can benefit from when they create content.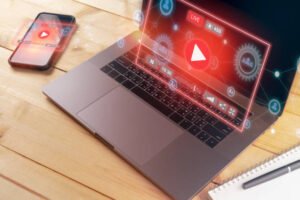 What is CTV or OTT marketing?
The Connected TV platform and OTT advertising lets brands reach viewers beyond traditional satellite and TV-by-cable and, in essence, delivers ads via streaming services. Marketing companies like Velux Digital professionally produce CTV advertisements that target the right audience and channels that are rapidly expanding. These types of promotions reach viewers when they are watching their favourite streamed television.
CTV ads are similar to the traditional TV ads and they are not able to be skipped for viewers. Pre-roll and mid-roll advertisements are available across all connected devices, such as gaming consoles and smart TVs. These highly effective ads target consumers who have cut their cords, but are not accessible with traditional TV ads. In simple terms, OTT ads give marketers an effective way to connect with viewers directly, while retaining the benefits of traditional TV ads.
OTT advertising does not require cookies from third parties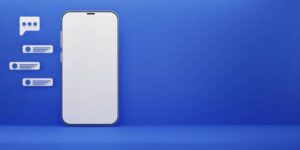 So,This year Google made public a new plan that the long-read Chrome or Chromium-based versions of browsers will stop supporting third-party cookies. Google came to this conclusion due to privacy laws and regulations but has not yet established a precise date for when it will end the phase-out however, the process will most likely begin before 2023's end. If advertising agencies do not prepare the changes that will result, they could be significant, such as difficulties in tracking and comprehending the online habits of consumers.
So, OTT advertising employs a contextual structure that protects consumers' privacy. It permits marketers to concentrate their efforts on specific content, rather than on the particular. Furthermore, streaming service providers gather first-party data about streamers data that streaming services directly collect from users when they sign up and log in. This form of data reduces the need for different types of data collection and OTT ads lets you use it without accessing the data. Additionally, OTT advertising will enable users to evaluate the efficacy of advertisements by through IP addresses and time stamps.
Conclusion
It's true that 3rd cookies and identifiers are disappearing.
Advertisers and businesses must adjust to changes in the quickest time possible to reach their marketing objectives.
Data from First Party will be the new standard for digital advertisement.
So, We hope that you enjoyed reading more about the Future of Digital Marketing Ads. If you're looking for even more amazing content, look through some of our other articles below: