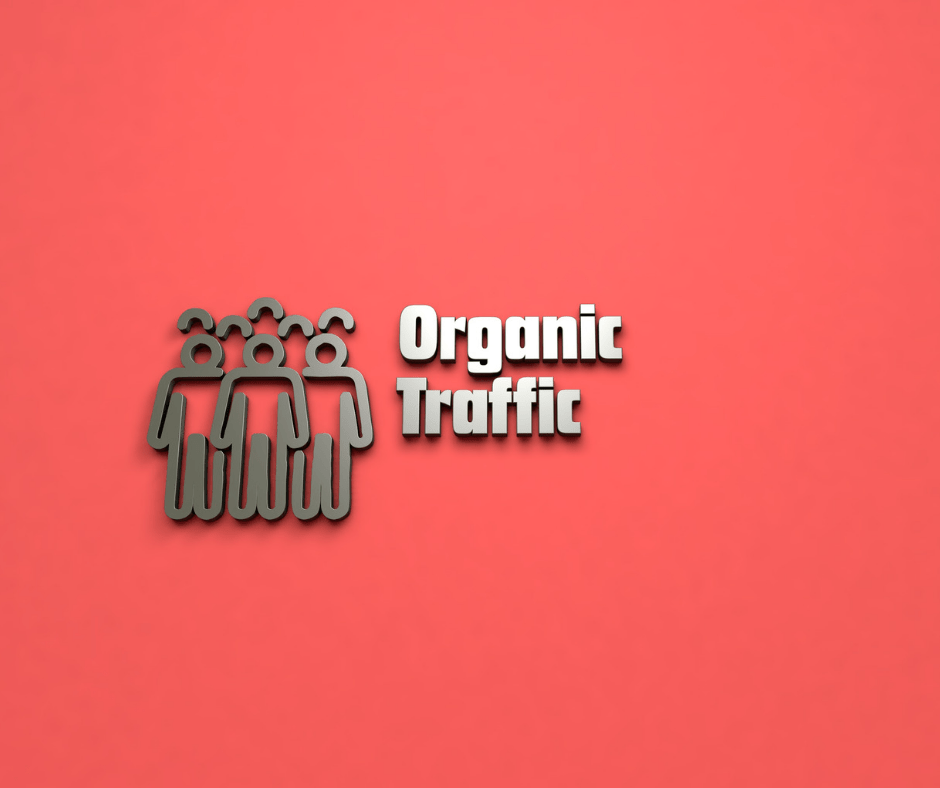 There are numerous compelling reasons for businesses to blog, but one, in particular, stands out: improving keyword ranks and organic traffic.
The amount of terms a website can rank for is proportional to its size. 
That is, more indexed pages equals more ranking opportunities. 
Most small and medium-sized businesses can only have so many pages on their website before it becomes bloated and difficult to navigate. 
It's time to get serious about developing blog content once you've reached your maximum for services, products, case studies, and so on.
A blog is frequently the difference between a 50-page Website and a 500-page website. 
As a result, blogging is an important technique for SEO and traffic generation.
"What am I meant to write about?" is usually the most common complaint I hear when I suggest blogging. 
In a nutshell, write about your keywords. 
Because you'll be writing about your industry and niche on your blog, it'll be a great fit for creating content around the long-tail keywords you want to rank for.
In this article, we'll go through how to use a blog to increase your organic traffic.
How to Increase Organic Traffic with a Blog
1. Be aware of your intended audience.
You've probably heard the expression "you catch bees with honey." 
Honey is preferred by bees. 
Consider trying to sell oranges to someone who is looking for apples. 
Could you possibly sell a couple of oranges to them? 
Yes. 
Is it going to be more difficult? 
Definitely. 
Understanding your customer's wants puts you in an excellent position to close a deal or build a connection. 
Give applies to customers who are looking for them. 
It wouldn't be a leap to serve them apple-based products like juices and pies.
To create material that your audience wants, you must first understand them. 
Establishing your buyer persona is the first step.
As you go further into the process, a buyer persona will represent your ideal consumer and will shape and steer your strategy. 
A buyer persona can be created using a combination of market research and data from existing consumers. 
Like bees with honey, you're finding your target audience and knowing their desires and requirements to better attract them.
Keep in mind that your target audience is likely to alter and evolve. 
Make sure you review your target audience regularly so you can better tailor your material to them.
2. Look for keywords.
Let's be honest. 
You won't be taking the top search engine result for the term "blog" anytime soon unless you're Blogger, Wikipedia, or WordPress. 
That's perfectly OK. 
You may still get creative and capture a significant portion of traffic by considering how people search.
The majority of Google users are aware that utilizing broad terms will not bring them where they want to go. 
Instead, individuals usually look for keyword phrases like "how to use a blog." 
If you utilize a keyword research tool to compare "blog" and "how to use a blog," you'll notice that the former has more difficulties ranking than the latter.
Simply said, this indicates that the keyword phrase "how to use a blog" has a better probability of ranking. 
Although your chosen keyword may not have a lot of search volume, if you can rank for a dozen or more long-tail keyword phrases linked to the term "blog," you'll get a lot of traffic.
Long-tail keyword phrases can help you rank higher in search engines, but how do you know which ones to use? 
hrefs="noopener" target=" blank" hrefs="noopener" target=" blank" hrefs="noopener" target=" blank 
Bloggers and marketers are familiar with Keywords Explorer. 
These algorithms take a seed term, usually one or two words, and generate a list of relevant long-tail keywords.
A Google Keyword Planner search for "blog" yields results such as "beginning a blog," "best blogging platform," and "blog post ideas."
Consider the following factors when choosing keywords: search volume, keyword difficulty, and intent.
Volume of Searches
Evaluate search volume to get a clear picture of how many people type your keyword into a search engine. 
This statistic, also known as Monthly Search Volume (MSV), can help you determine how much traffic is accessible; nonetheless, it is insufficient to predict the future success of your phrase.
Keyword Difficulty
Keyword research tools like HubSpot's Keyword Grader can inform you how difficult it is to rank on the first page of Google for a specific keyword.
The higher the difficulty level, the more difficult it is to rank in the search results. 
Examine keyword difficulty concerning search volume.
Google's Keyword Planner shows MSV results for "blog" and "how to utilize a blog" at 100K-1M searches for the former and 100-1K searches for the latter as of September 2021. 
The keyword difficulty checker at Ahrefs gives "blog" a score of 98 and "how to utilize a blog" a score of 84.
Both keywords are difficult to rank for, but "how to use a blog" is your best shot, as previously suggested. 
While the volume of searches for "blog" is substantially larger, the difficulty is also significantly higher. 
With the long-tail keyword, you'd probably have a greater chance of ranking. 
The difficulty makes it simpler to rank than "blog," despite the lower search traffic.
Intent
Why do individuals look up specific keywords? 
Knowing why someone is searching will assist you to pick which keywords to employ. 
It's impossible to tell the exact intent behind a search as broad as a "blog." 
At the very least, Google guesses the person is looking for a definition or a blogging platform. 
The distinction between "blog" and "how to use a blog" clarifies the search purpose and provides you with a greater chance of solving it. 
The person seeking is looking for a solution to a problem they've recognized, therefore the knowledge, resources, and tools made available to them will appeal to them more.
3. Create a post that revolves around your keyword.
You must optimize your post around your desired keyword once you get it. 
The following is where your keyword should appear:
URL 

Meta Description

SEO Title Tag

Body Content Image Titles & Alt Text Article Title Subheadings
Title Tag for SEO
The SEO Title Tag is generally the first thing observed when your content shows on a search engine results page (SERP). 
The title tag serves as the webpage's name and is clickable to the link's destination. 
It has no length restrictions; nevertheless, Google only displays up to 70 characters in its SERPs. 
If your SEO title tag is more than 70 characters, rewrite it such that the keyword appears first.
URL
Although the URL is not the most important area for keywords, it is one of the first locations where they appear.
It serves as another indicator of your content's subject to Google and your blog's readers. 
The URL not only appears in the address bar at the top of a webpage, but it also appears beneath the SEO Title Tag on SERPs.
Meta Description
The meta description should include your chosen keyword. 
The meta description is the text that appears beneath the URL on SERPs.
It blends keyword usage luring your visitors with a click-worthy description.
The article title is the title of the page that appears after readers click through to your content. 
Use your keyword as naturally as possible here. 
If you can't think of anything else, rewrite your title while maintaining as much of the keyword as possible.
Subheadings
A reader will scan through a webpage before committing to all of the content. 
It is easier to digest information in a short length of time when subheadings are used. 
Subheadings with keywords can assist visitors to determine how relevant your material is to them.
Alt Text and Image Titles
Don't overlook the importance of keyword optimization for photos. 
People can find your material through images. 
Use your keywords in the title when saving photographs for your blog entries. 
The alt text is the second image-related area to employ your keyword. 
Alt text defines your image and is intended to help individuals with disabilities access your information. 
Yes, your alt text should include your keyword, but it should also be sufficiently descriptive in case your image cannot be viewed.
Body Composition
The amount of times your term appears in the content, expressed as a percentage, is known as keyword density. 
There is no specific number to aim towards. 
Create your content with your reader and keyword in mind instead. 
After that, go back over your material and see if you can incorporate your term naturally without keyword stuffing. 
Aim to include your keyword every 100-200 words as a starting point.
4. Produce fresh, high-quality content.
It ultimately comes down to competitiveness in search engines. 
"How can I rank higher?" you might wonder, but the true question is "how do I rank higher than others?" 
To beat out your competitors, appealing to your target audience and optimizing your post based on your keywords must be done in tandem with providing exceptional content.
On the internet nowadays, hundreds, if not thousands, of ideas are rehashed. 
The issue isn't so much the concept as it is the implementation.
It's not difficult to write content on "how to utilize a blog," but making it look like every other blog article is. 
Fresh, high-quality content is prioritized by search engines. 
Make a list of blog topics and publish something new. 
Bring new ideas and insights to the subject if it isn't brand new.
Conclusion
Organic blog growth does not happen overnight. 
One blog article won't turn you into an industry leader, but consistency will. 
The use of the recommended practices stated above regularly will enhance your relationship with your target audience, increase your credibility as an online resource, and improve your site's SEO – all of which will lead to an increase in organic traffic to your blog.
Contact nummero, the best digital marketing company in Bangalore, for the best internet marketing services.