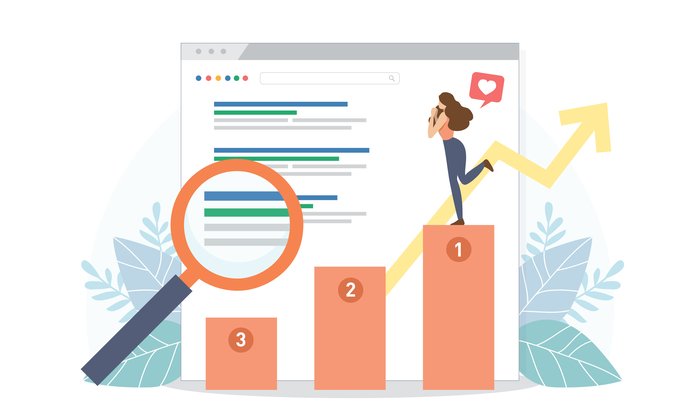 How to Use a Blog to Improve Your Search Engine Position
A blog is a large playground for the author's imagination.
Each blog article outlines broad aims for improving a website's search engine results.
You have to question how a blog, customized writing, can do that!
Blogs provide a forum for you to communicate product information, awareness, knowledge,
and experience with the community or potential consumers.
So,Blogs are the most effective method for gaining new consumers.
Actively blog – Give the impression that you are present.
Google ignores sites that have remained unchanged for years.
The World Wide Web contains a plethora of websites.
Search engines closely monitor each website's most recent modifications.
If you submit two to three posts every week,
you will have the most opportunities to update your website organically.
It denotes that your blog is active and well-maintained.
Search engines despise inactive blogs and websites.
However, blog material must be compelling enough to entice readers to spend time reading it.
It must discuss a topic that search engines will consider sending to users.
Add extra pages with the incentive to stay longer.
The more pages you have, the more search engines will crawl your website.
You will be able to acquire more visitors if your website is a
really good blog mine and they have gone viral on social networking sites.
When a visitor spends more time on your site,
it indicates that your blog has useful content that they are interested in.
On the other hand, with a restricted number of pages on your website,
you will be unable to extend your usage of keywords, which are SEO souls.
If that's the case, you may have to enter the current material with the same term,
which is another danger to search engine rankings.
Links to boost authenticity
A link to the reference must be included in blog content.
Search engines recognize this entry link as a reliable source of information.
More inbound links mean more people spending time on your website looking for relevant content.
This improves the website's credibility in the eyes of the search engine.
Keywords to boost visibility
Playing with keywords on the blog is essential, and there is plenty of chance to do so.
So,All blogs will be optimized with relevant keywords and linked with the incoming link, making your blog mine.
When a user types the same phrase into the Google search box,
Google recognizes and shows all pages on your blog that include keywords on the search engine results page.
This raises the visibility of the blog and hence the number of clicks.
Make your blog more social.
After you've updated your blog with new information,
you may post it on social networking sites to get more people to learn about your blog, goods, and services.
Conclusion
When you receive a good remark on your blog, it increases the rank of your website.
Because search engines are clever, they collect information about a product from all sources to analyze the ranking factors.
As a result, blogging is a highly essential component in the website's rating.
So,You must have an active blog to stay ahead of the competition.
So get started blogging right now.
we are the top digital marketing agency in Bangalore, So,you may contact Nummero for the best digital marketing service.