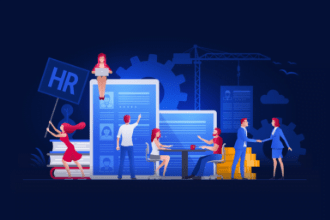 A brand is a company's representation.
It may often serve as the first impression to potential consumers.
The perception of a brand is critical to the success of your organization.
How a brand is portrayed is referred to as its brand identity.
A brand identity combines all aspects of a firm under one roof and accounts for the consumer's experience with your organization.
Effective brand identity distinguishes you from your rivals.
This may be accomplished by carefully considering the following variables.
VISION
Your company's vision may be formed by first determining where and how you envision it expanding in the future.
Will you alter your products, services, or values?
A committed leader who discusses their ambitions and struggles sets the tone for a company's future path.
A solid grasp of your company's brand is critical to its identity.
MEANING
What is the mission of your organization?
What are you attempting to convey to your customers?
A great brand expresses the company's values and goals effectively.
Symbols and symbols are the quickest way to communicate visually.
Nike's ticker, Apple Inc, and McDonald's are all good examples.
AUTHENTICITY
Every business is distinct.
When developing your brand identity, you should consider your company's history, goal, personality, and values.
Strengthening a company's distinguishing characteristics can help it stand out from the competitors.
For example, Coke's real brand identity has been reinforced via innovative, straightforward, and strong design across a variety of applications.
The designs reflect the company's confidence in its distinct character.
DIFFERENTIATION
What distinguishes you from your competitors?
Why should a customer select your brand over another?
Communicating your company's authenticity through branding assists consumers in understanding the distinction between your brand and others.
DURABILITY
The capacity of a firm to sustain a marketing plan over time is referred to as its durability.
Timeless branding helps people to become acquainted with your brand and improves your position in the marketplace.
COHERENCE
When developing a brand identity, keep your company's primary idea in mind. This will help you create a cohesive brand.
All brand applications expressing a single core value create unity and strengthen customer familiarity.
FLEXIBILITY
So,How will your firm  represented in connection to your branding strategy?
What is the company's long-term vision?
In five years, you may be expanding the firm to provide other services.
Simplicity may aid in the creation of flexibility in a brand's identity.
COMMITMENT
A brand must safeguarded, conserved, and nurtured.
Following the discovery of your brand identity, you must guarantee that you have control over your brand name, trademarks, system, and standards.
To maintain a timeless and developing brand, ensure constant movement and commitment to the company's fundamental principle.
VALUE
Raising awareness, enhancing recognition, and emphasizing your company's distinctiveness all provide measurable effects.
Conclusion
Making your brand stand out from the crowd begins with recognizing who you are.
What does your brand ultimately represent?
The brand identity of your company can eventually contribute to its success by conveying this in an obvious manner.
For more information regarding digital marketing, contact Nummero, the top digital marketing agency in Bangalore.