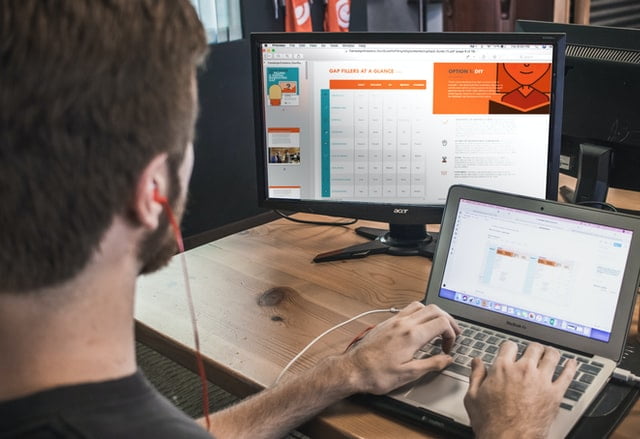 The harsh reality is that if your website is not ranking in Google's top 10 results for your target keywords, it may be invisible to Google.
SEO is the process of optimizing a business, product, or service for a location-specific search query.
Google determines what results to show a user depending on IP address and geo-location.
When someone searches for a dentist, car wash, or locksmith in their area.
The search engine will offer local businesses that are relevant to their region.
Because 75% of searchers never go past the first page of search results.
Ranking on Google's first page is critical.
To rank higher on Google, you can use a variety of strategies and techniques.
However, if you don't get the fundamentals right.
Your chances of ranking on Google's first page are slim.
You will be setting the groundwork for your site by adhering to SEO best practices.
To improve its search visibility.
After you've established the basis.
You can next progress to more advanced keyword research and link-building tactics.
I'll explain in this article.
The SEO best practices you should employ in order to attain greater search ranks in 2021.
Let's get started.
1. Align Your Content with Search Intent
Search intent (also known as "user intent") is the goal of every search query.
Google's priority is to understand and satisfy search intent.
Pages that appear on Google's first page have all passed Google's litmus test for search intent.
Not e-commerce pages selling oatmeal cookies, but blog posts or videos, are at the top of the search results.
Google recognizes that people who conduct this search are trying to learn, not to buy.
Top search results for a query like "purchase oatmeal cookies" are, on the other hand, e-commerce pages.
Because, in this scenario, Google recognizes that consumers are in the buying mood.
As a result, the top results do not contain links to oatmeal cookie recipes.
As a result, if you want to rank your pages on Google's first page in 2021.
You must comprehend the concept of search intent and generate content that corresponds to user intent.
There are four kinds of search intent:
1. Informational
When a user searches for specific information, this is classified as informative intent.
It may be a basic search like "what's the weather today?" that yields immediate answers.
Or something more difficult like "top SEO methods," which necessitates a more detailed explanation.
2. Navigational
The searcher in this situation is seeking a certain website or app.
"Facebook login," "Amazon" are common instances of navigational queries.
3. Commercial
When a person is seeking a specific product but hasn't made a final decision, the intent behind the search is commercial.
Commercial searches include phrases like "best SEO tools" and "best DSLR cameras."
4. Transactional
The intention is to buy in this case.
The searcher has already decided to purchase a specific product or tool.
Searches such as "buy Nikon d500," "buy Macbook Air," and "purchase groceries online" are examples.
When generating content for your website, an SEO best practice is to constantly keep the search intent in mind.
For example, if you want to rank for the keywords "best DSLR cameras,"
You must understand that the search goal here is commercial rather than transactional.
The user is still unsure about which DSLR brand to buy.
It is pointless to optimize your DSLR landing page with those precise keywords.
When a user searches for "best DSLR cameras," Google recognizes what they want.
They are looking for alternatives.
They're searching for a blog post or movie that ranks the greatest DSLR cameras.
Product or e-commerce pages not included.
2. Write a Compelling Title Tag and Meta Description
Two of the most significant meta tags on your page are the page title and meta description.
Let's start with title tags.
Title Tags
Title tags are clickable headlines that appear in search results and are incredibly important for SEO.
Google, for example, often displays the first 50-60 characters of a title.
As long as your title tag is less than 60 characters, Google will display the complete title of your page.
Meta Descriptions
The meta description is the second most essential meta tag on a page.
A meta description is a brief overview of a page that appears underneath the title tag in search engine results.
Although meta descriptions have a little direct impact on search rankings, they can influence click-through rates.
3. Optimize Your Images
Images play a critical part in improving the user experience of your site's visitors.
You most likely spend a significant amount of time picking the appropriate photos to enhance your blog articles, product pages, and other critical pages on your website.
But do you devote the same amount of work to optimizing the images on your website?
Images, when used correctly, can help your site's overall SEO and increase organic traffic.
Here are four things you can do to improve the quality of your pictures.
Choose the Best File Format
Site speed is a key ranking factor, and photos are frequently the largest contributor to overall page size.
As a result, you must optimize pictures for speed to improve your site's overall performance.
The first step in image optimization is determining the optimal file format.
So let's compare JPEG vs PNG. against Web-P
JPEG and PNG are the most extensively used image formats on the web.
Both of these formats use distinct compression strategies.
Which explains why the file sizes of these two can be so disparate.
Take a look at the file size differences above.
It would be simple to declare JPEG to be the undisputed winner.
However, using JPEG as the default picture format for your website would be a mistake.
While JPEGs are ideal for photography PNGs are better suited for images that include text, line drawings, and other elements.
Digital Inspiration's artwork exemplifies my point.
WebP is another option, which Google explains in detail here.
According to them, "WebP is a contemporary image format.
• That enables improved lossless and lossy compression for web images."
• When compared to PNGs, WebP lossless images are 26% less in size.
• Lossy WebP images are 25-34 percent smaller than comparable JPEG images with the same SSIM quality index."
4. Optimize Your Page Speed
If your site takes a long time to load, you will have a lot of dissatisfied users.
And your rankings will suffer as a result.
There are various free tools available to assist you to test your page speed.
This includes Google's Page-Speed Insights.
GTMetrix is the tool I recommend for this work.
This free tool analyses your page performance and recommends actions you can take to optimize your load time.
5. Use Internal Linking
Internal links are vital because they assist Google to analyse the content on your page and construct an information hierarchy for your website.
Internal links from top-ranking pages on your site to sites that need a boost are SEO smart practices.
6. Improve the User Experience on Your Website
Google monitors how consumers interact with your content.
As a result, one of the most important variables in enhancing your search rankings is user experience.
Page speed is critical in improving the user experience of your site's visitors.
Here are a few more suggestions to ensure that consumers have a positive experience when they visit your website:
Use subheadings
The proper usage of subheadings (H1, H2, H3) assists.
Google in better understanding your content and makes your text more accessible to users.
Make your content visually appealing
Several studies show that images improve people's understanding of your material.
To illustrate your points, include relevant photographs, videos, and screenshots.
Avoid using intrusive popups
Popups are not only bad for SEO, but they are also bothersome to your visitors.
Google has begun penalizing websites that utilize annoying popups since 2017.
As a result, use popups sparingly.
If you must use them to develop your email list.
Utilize exit-intent popups or show them to people who have spent at least 5 minutes on your site.
Use white space:
White space is an essential component of effective design.
White space between paragraphs and in the left and right margins, according to Crazy Egg, boosts comprehension by 20%.
Consider using white space to make your information more legible and to draw the attention of users.
7. Include Keywords in Your URL
The format of URLs is a sometimes ignored part of SEO.
A proper URL structure informs both visitors and search engines about the content of the destination page.
Keeping this in mind, here's how to make a well-structured URL:
Use short URLs
According to a Backlinko study, short URLs outperform long URLs in SERPs.
Use keyword-rich URLs
To improve your chances of appearing higher in search results, always include your goal keywords in the URL.
Remove unnecessary stop words
Consider deleting stop words from your URL to make it look cleaner and more concise.
8. Focus on Getting More Authoritative Back-links
Despite multiple updates to Google's search algorithm and ranking system, backlinks remain a vital ranking signal.
Back-links are regarded by Google as votes of confidence.
A big number of backlinks to your web pages boosts your chances of ranking better in search results.
As a result, you must concentrate on generating backlinks for your website.
Not all back-links, however, are made equal.
Some back-links can significantly enhance your rating for specific search searches.
While others can derail your rankings, which is why authoritative backlinks should prioritize over other sorts of backlinks.
You should devote all of your efforts to generating high-quality backlinks that will help you rank higher for your target keywords.
Replicating your competitors' link-building tactics is one of the most effective ways to earn authoritative backlinks.
9. Publish Long-Form Content
The truth is that long-form content ranks higher on Google.
Several studies, including the most recent analysis of top-performing articles, support this hypothesis.
Long-form articles received 3x more traffic.
4x more shares, and 3.5x more back-links than articles of medium length, according to the research.
To summarise, there is a substantial relationship between content length and search performance.
As a result, you should try to write 1-2 well-researched.
Long-form articles that provide useful information to Google users.
Google prefers that you prioritize user needs over SEO because it is the most effective approach to retain readers and convert them.
However, we all know that SEO is also vital.
Target keywords that strike a solid mix between search traffic and keyword complexity.
When developing long-form content for your site.
Long-tail keywords have a low search volume, but in some situations, they can help you get the customers you need.
If the search volume is simply too low, concentrate on mid-tail keywords with moderate to medium keyword difficulty.
In the Semrush search bar, type your keyword(s) and press the "Search" button.
The Term Overview report will provide important information such as overall search volume, keyword difficulty score, and more.
Scroll down to view keyword variants, queries, and related keywords.
Under each of these areas, click the "View all" button to see different permutations of your seed keyword(s).
As well as useful keyword stats.
You can use this data to identify which keywords to target when developing long-form content.
Conclusion
The SEO basic practices described above are an excellent place to start if you want to improve your search rankings.
Having said that, regardless of the niche you operate in, competition for the coveted first page on Google is fierce.
Once you've implemented these best practices. Make sure you're keeping up with the current SEO trends and employing other SEO strategies regularly to stay ahead of the competition.
You can get in touch with Nummero, Bangalore's best digital marketing company.