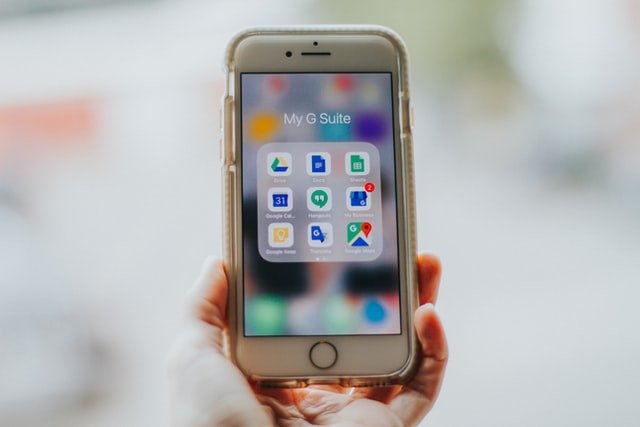 This tutorial will address questions regarding Google My Business.
As well as frequent queries about how to use the platform.
As a local business, achieving high exposure on Google has never been more crucial for long-term development and success.
Indeed, it has estimated that 46 percent of all Google searches are seeking local information.
And that 4 in 5 customers use search engines to obtain local information, implying that if your business is not showing up.
One of your competitors is. As a result, you must have a good local SEO plan.
Local search results are not the same as organic search results, which we are all accustomed to viewing.
They also offer a Google My Business-powered local bundle (GMB).
To experience success with SEO as a local business, you must have high visibility on Google My Business.
And I will teach you everything you always wanted to know but were scared to ask.
This includes addressing a slew of frequently asked questions on the subject.
What is Google My Business?
Google My Business is the platform that supports Google's business listings.
Allowing your company to appear in the local pack, as well as appear in a variety of other results.
And customize how their information shown on each.
It is a platform that every local company owner should be aware of and use.
Since, the information you contribute to your listing can display in a variety of places on the search engine, including the knowledge panel.
The local pack, and maps. Let's go over each of these.
Google Knowledge Panel
When someone searches for your company, this is the information box that displays at the top-right of the search results (desktop).
Or towards the top of the page on mobile.
Called the knowledge panel since it shows vital information.
Such as your address, hours of operation, phone number, website, directions link, and other pertinent information based on your business.
Google Local Pack
When a user conducts a localized search, these are the three business listing results that display beneath the map.
Google Maps
Google Maps primarily designed to assist users in finding directions as well as discovering businesses and destinations.
What Are the Benefits of Google My Business?
Google My Business provides a slew of advantages that local companies should be aware of.
Including the ability to attract new consumers, boost overall exposure.
And guarantee that their customers can access information as simply and fast as possible.
Remember that local searches are more than just finding new companies.
People frequently look for directions, contact information.
The bustle of venues, reviews, and other information.
Let's take a look at the advantages Google My Business provides to local businesses.
An Opportunity to Appear on Listings That You Otherwise Couldn't
You will not display on Google Maps or in the local pack unless you have a Google My Business listing.
You also risk having an inaccurate or weakly populated knowledge panel.
These are conspicuous listings that draw the attention of users when they are displayed.
And these are eye-catching listings that you don't want to pass up.
The Ability to Collect and Display Reviews
When you use Google My Business.
You may gather client reviews and demonstrate the quality of your products or services to potential consumers.
Searchers are increasingly looking for social proof that a company is deserving of its business.
And online evaluations will be one of the primary ways of influence in 2021.
A 5-star review stands out and implementing a plan to convince your consumers to evaluate your service or product.
Will go a long way toward generating new business.
However, it has been claimed that reviews are a major ranking element for local pack results.
This means that most companies simply cannot afford to be the ones without strong trust signals displaying alongside their listings.

Gain Insights Into Your Business
Google My Business may provide you with information about your business that other platforms cannot.
They can assist you in making strategic judgments. Among these insights are:
• The number of people who have looked at your profile, photographs, and posts.
• The search terms that consumers use to find your company.
• The engagement.
• A demographic profile of your target clientele (age groups, gender, and countries).
• The total amount of internet clicks, phone calls, and directions requested.
To get the most out of your Google My Business page, make sure it's properly set up and optimized.
And we'll try to answer the most often asked questions below.
Is Google My Business Free?
Google My Business is free to use, and there is no cost to put up your company on the site.
There is no premium option, and you get complete access to the tool simply by creating your page. GMB is open to all companies.
And you can get started right immediately.
In contrast to many programs that have different membership tiers (often including free versions).
This tool will provide you with access to the same capabilities as your rivals.
Whether they are tiny local companies or multinational chains.
How to Set Up Your Google My Business Page
Setting up your business on Google My Business is a straightforward operation that shouldn't take you long.
And it's the first step in increasing your company's online visibility in your industry.
Here's a step-by-step guide to getting your page up and running.
Step 1: Head to Google My Business' Create Page
If you are unsure, go to the Google My Business 'create' page and search for your business name.
This step will let you quickly see if you have previously set up a GMB profile.
If you don't see a listing for your company.
You may either click on the pop-up that should now appear or utilize the 'add your business to Google' link.
Step 2: Fill Out Your Business Name
Fill in the blanks with the name of your company.
You should use your company's real-world name here, and you should be aware of that.
Using keywords in the name unnecessarily may result in your listing being suspended (do not do it).
Step 3: Choose the Category That Best Fits Your Business
You must now select the major category that best reflects your company.
In most circumstances, you will present with a variety of possibilities.
Select the one that best describes you.
Don't worry if you think there are more that could use interchangeably; you will be able to add more later on.
Step 4: Choose Whether or Not to Add a Location
Here you will decide whether or not to list a real storefront that the public can visit (and have it show on Google Maps).
Step 5: Add Your Address
Fill out your address completely, adding new lines as needed to make it as easy for people to find your location as feasible.
Step 6: Review Possible Listings
If a potential close match is discovered, you may ask to confirm whether one of a handful of current sites represents your business at this stage.
If none of these apply to you, simply select the choice and proceed.
Step 7: Choose Whether or Not You Serve Users Outside of This Location
In this example, we are setting up a fictitious Pizza store, and in this area,
We have selected 'yes' to both pick-up and delivery choices.
Hairdressers who solely serve customers in their salon, on the other hand, would say no.
Step 8: Select the Areas That You Serve
If you choose 'yes' in the previous stage, you will be able to specify the locations in which you serve.
Step 9: Add Your Contact Information
Following that, you will be able to enter your phone number and the URL of your website.
Step 10: Opt-in to Updates and Recommendations
We're almost there! You only need to select whether or not you wish to get Google updates and recommendations on your GMB page.
We encourage that you opt-in; however, it is entirely up to you.
Step 11: Finish and Manage Your Listing.
You finish adding items; simply click 'finish,' and your GMB page will get created.
All that remains is to validate the listing.
Step 12: Verify Your Listing
You have two options for verifying your listing: an automated phone call or a postcard sent to your address, which can take up to four days.
You can choose to verify it later if you wish, but this means you won't be able to fully administer it.
Step 13: Say Hello to Your GMB Dashboard
After you have confirmed your listing, you will see your GMB dashboard and will be able to customize your listing by adding opening hours, images, your logo, description, and other information.
Do You Need to Have a Physical Address to Use GMB?
To claim your Google My Business profile, you must have a physical shop or a business that travels to clients' locations.
Assume you're a plumber, for example.
There's a strong chance you don't have a physical site, but you serve consumers at their home address.
In summary, you must interact with customers face to face while conducting business.
In other words, if you are an online-only or virtual business with no physical location.
You cannot create a Google My Business page.
When creating and authenticating your account, you will be required to enter an address.
However, you can choose not to display this publicly.
How To List More Than One Location on Google My Business
The good news is that if you own and manage numerous businesses that match the requirements for listing on Google My Business.
You will be able to list multiple locations from a single account.
Within ">GMB, you can utilize location groups to handle many locations within a single group.
Or folder, but I'm sure you're asking if you can list in bulk. Yes, it is true!
When you click the 'add location' button on the 'manage locations' tab in Google My Business.
You will give the option of adding a single location or importing locations.
If you only wish to include a few locations, it may make sense to do so separately as discrete locations.
But, if you handle more than this, you will want to import in bulk.
You will be able to import several locations and list them below.
But first, you must download the template that you will need to utilize, as well as an example spreadsheet to assist you in completing it properly.
This tool can also use to modify existing GMB listings.
Once you've input all of the locations you want to list, click select file' and import, then review and apply the adjustments.
Any new listings will be produced, and any adjustments to existing listings will be implemented.
What to Do When Your Business' Category Isn't Available on GMB
When deciding how to label your business on GMB, it recommends that you be as descriptive as possible.
However, it is not uncommon to discover that there isn't a category available on Google My Business that exactly represents your company.
You want to get it right since the primary category you choose is given the greatest weight.
There are currently approximately 3,000 different options available.
And a complete list of available categories can be found.
What is the Short Name on Google My Business?
All verified GMB listings can select a "short name" to help clients find and follow their business on Maps and Search.
Customers will be able to put your business's short name as the URL in their browser's address bar.
And be routed directly to the GMB page, as an example provided by Google.
You will most likely be advertising this short name, so keep it brief and relevant.
Google recommends including your locality to make it more distinct.
Keep your short name as brief as possible to make it as easy to share with clients as possible.
Conclusion
If you own a local business, you simply cannot afford to overlook the advantages that Google My Business may provide for your local visibility.
If you get the essentials correct and use as many of the features as possible, you'll be one step ahead of the competition.
Considering that many people merely fill out the basics and leave it at that.
Be the company with an active and bustling listing, that receives 5-star ratings.
And whose profile makes competitors wish theirs looked as good!
You can contact Nummero, the best digital marketing company in Bangalore.