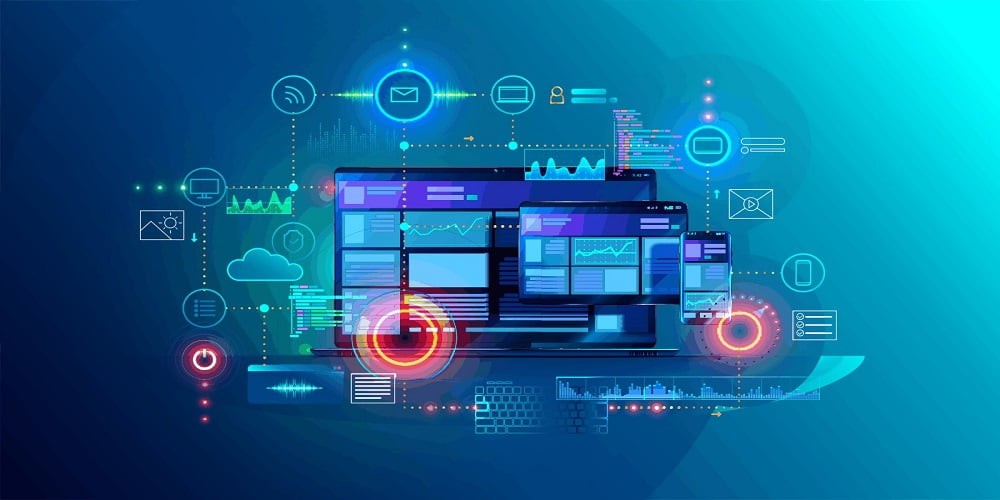 When it comes to emphasizing your online presence,
there are a few things you should keep in mind.
What does this mean for internet marketers?
Essentially, establishing your online presence does not end with merely constructing a basic website for your business and/or corporation.
Most, if not all, websites have achieved success through internet marketing
by adding the appropriate SEO strategies and continually feeding it with the right materials.
It may not give you immediate favourable results, but it will undoubtedly create improvements over time.
The Importance of Website Design
A good internet presence is the result of several things.
There are several techniques to assess the overall status of your website.
But, before we go any further, let's start with one of the most fundamental components of your online identity: your website design.
What exactly is its significance?
Your website's design can make or break the business you're attempting to deliver.
It does make a difference in how your target audience perceives your brand or
organization and, perhaps, converts them into consumers.
As a result, creating a website design with an appealing user interface
will result in a significantly higher conversion rate, which will lead to more business.
How Website Design Becomes an Asset to Business
Investing in a website design may create a significant return for your business, although it might be costly.
To guarantee that your investment works to your advantage,
you should choose an effective website designer who can deal with the following essential elements in website design:
Navigation
This is especially important if your website has a large number of pages.
It consists of a well-labeled navigation bar or menu that displays a list of the many websites.
Users can simply browse and comprehend your website when the navigation is well-designed.
It does not necessary to use cutting-edge fonts.
Choose basic yet straightforward navigation that will entice visitors to return for more.
Content and Visual Elements
These include font selection and other typographic elements.
Such components of web design should complement one another to provide an accurate message to the audience.
Readers are more likely to recall a message that is succinct and one with which they can identify.
Overdoing these components, on the other hand, will not benefit your website;
web pages with too much material will seem cluttered and may reduce conversion rates.
How?
Visually cluttered pages may be difficult to read, resulting in visitor boredom and a desire to return.
To avoid this, it is essential to simplify the material so that website designers can simply include it in their design.
Furthermore, designers might include negative or empty spaces that allow readers' eyes to rest in the middle of their reading.
Brand Uniformity
Your brand is what distinguishes you from your rivals, and it typically represented by a logo.
If your business/company has a distinct logo that appears on all print publications,
all of the brand's features must incorporated into the website design for consistency.
Your target consumer must recognize your company's brand across all mediums.
If, for example, you make minor changes to your brand and visual communication,
it might confuse your consumers and give them the impression that something is wrong with your company.
Conclusion
Most firms in this digital era have already created their websites to make them more accessible to their consumers.
Business owners may utilize website design to create a user-friendly
and inviting online environment where visitors can find relevant information at any time of day.
Furthermore, people can trust you if you have a well-managed website.
It fosters trust, and when people trust you, they are more likely to purchase your products and services.
You will, in effect, have a thriving and lucrative business.
You may also contact Nummero, the best web designing company in Bangalore.