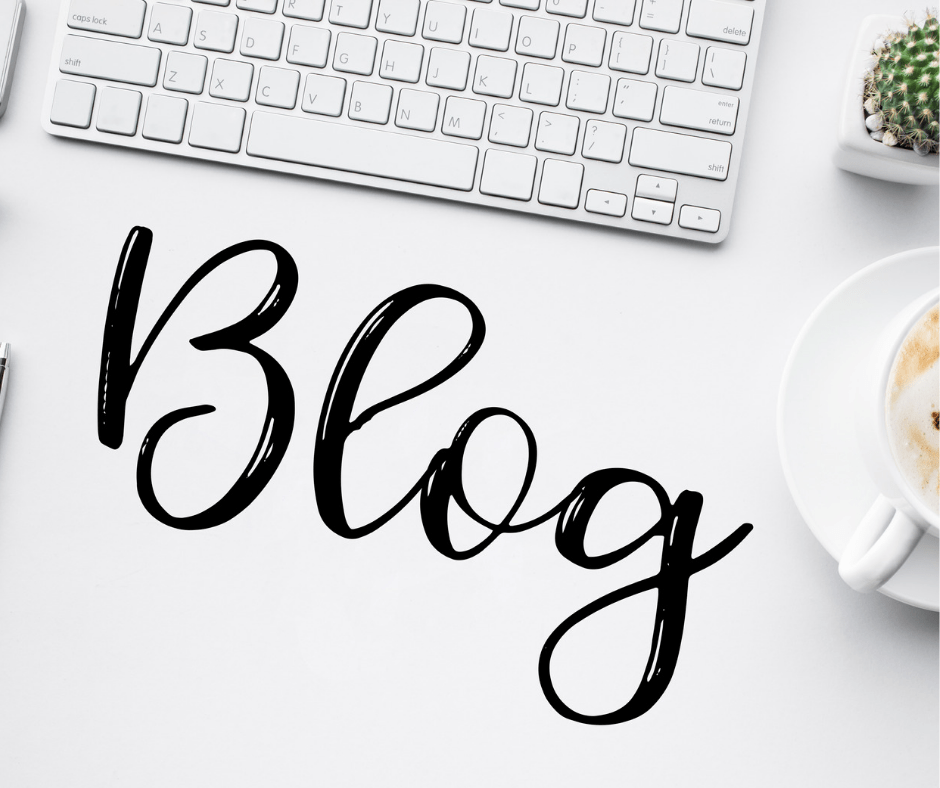 SEO blogs are an excellent approach to learn about and comprehend the ever-changing area of search engine optimization. 
The blogs to which you subscribe or read can have an impact on the development and optimization of your website. 
Perhaps you are an SEO specialist or are attempting to establish yourself as an SEO freelancer. 
Perhaps you should brush up on your abilities and learn about SEO trends to complement your new employment. 
Subscribing to and reading the greatest SEO blogs daily will help you keep on top of the game. 
Today, it is critical to keep your SEO practice up to date. 
So,The best blogs provide you with tools and resources to assist you to adapt your optimization methods and marketing strategies and begin making effective adjustments.
Do you want to stay up to date on the latest SEO trends? 
Here is a selection of the best SEO blogs to follow that you should not miss.
Whether you agree or disagree, the majority of SEO techniques alter regularly. 
Strategies that worked a year ago will not work now, and what works today may not work tomorrow. 
SEO is a big market where you must stay up to date on the newest SEO trends to master the game or you will be left behind. 
You put your website's search traffic in danger if you don't keep up with changing SEO trends.
Looking for the greatest SEO blogs to subscribe to? 
Then this post is for you, as I'll present a few blogs you should read and follow right now.
For your convenience, we have created an authorized list of the top best SEO blogs.
Top SEO blogs to follow in 2022 are now available!
1. Google Webmaster Central Blog
On the Google Webmaster Central Blog, you may get official
So,Google Search core updates, ranking adjustments, algorithm updates, announcements of new Google Search features, and other SEO best practices.
2. Search Engines Journal
Loren Baker founded SEJ, a well-known SEO news site, in 2003. 
It is largely concerned with SEO news. 
Search Engine Journal publishes industry news, in-depth analysis, insights, and guidance for search engine marketers. 
Their primary editorial focus is SEO, digital marketing, entrepreneurship,
PPC, social media, content marketing, and agency life. 
The layout of the site is appealing and gives an ambient experience. 
Links to companion stories are provided by Search Engine Journal. 
So,It enables you to use content marketing ideas from decades ago in your present strategy. 
SEJ posts 4 to 5 times every day.
3. Search Engine Land
Danny Sullivan started Search Engine Land, a very active and useful site. 
It produces 29 posts every week on average. 
Their blogs mostly provide industry news, but they also include information
such as search engine updates, current search engine marketing (SEM) trends, Paid search advertising, and search engine optimization. 
In addition, Search Engine Land provides guidance and ideas, How-To guides, and in-depth analyses. 
This blog is a must-read for any blogger, site manager, or SEO professional.
4. Backlinko 
Have you heard of the Skyscraper Technique? 
Then you've already heard of Brian Dean. 
Backlinko's Brian Dean developed the Skyscraper Technique as a link-building approach
to assist you in creating interesting content that will help you get excellent editorial links.
Backlinko was founded by Brian Dean, an internationally recognized SEO expert. 
Brian has appeared on Entrepreneur, Forbes, The Huffington Post, Inc., and other prestigious publications.
If you're looking for tried-and-true SEO tactics to boost your website traffic, Backlinko is the place to go. 
Backlinko is the go-to resource for SEO experts looking for cutting-edge SEO guidance and link-building tactics. 
Brian not only offers actionable SEO ideas, but he also shares the most insightful case studies on SEO that will help you grow your organic traffic.
5. Search Engine Roundtable
Another well-known blog is the Search engine roundtable, which was created in 2003 by Barry Schwartz. 
Their posts are short and to the point. 
So,They keep you up to speed on industry events, debates on social media and numerous forums, and industry news. 
The search engine roundtable invites submissions from the SEO community as well. 
Every day, the Search Engine Roundtable publishes 5–6 pieces.
6. The Moz Blog 
Rand Fishkin developed the Moz Blog, which is published by the prominent SEO software vendor Moz. 
It includes SEO ideas and recommendations, as well as social media and content assistance. 
The Moz blog publishes four to five new pieces every week. 
So,They are well-known for their Whiteboard Fridays, in which an expert breaks down a complex topic on a whiteboard. 
Moz is a well-known SEO blog. 
Moz has consistently provided useful content throughout the years.
7. Search Engines Watch
Search Engine Watch, founded by Danny Sullivan in 1997, is the longest-running publication devoted to search engines. 
SEW has recently published one piece every day on the areas of SEO, content, and social media marketing. 
They produce news pieces as well as guides. 
Ann Smarty is one of their numerous contributors and columnists.
7 Distilled
Will Critchlow created the prominent web marketing business Distilled, which is represented via the Distilled blog. 
Distilled will publish a piece once or twice a week on issues like
SEO, mobile, social, CRO, and other digital marketing themes. 
It is made up of an extraordinarily competent team that produces high-quality material. 
Distilled creates incredibly original and out-of-the-box ideas.
8. Neil Patel's Blog
Neil Patel is a New York Times bestselling author, a Wall Street Journal top influencer, one of the top 100 entrepreneurs under 30 recognized by US Former President Obama, one of the top 10 marketers recognized by Forbes,
So,one of the top 100 entrepreneurs under 35 recognized by the United Nations, and co-founder of NP Digital.
You've undoubtedly heard of Neil Patel if you're into blogging, content marketing, or SEO. 
He is one of the most well-known SEO specialists in the world,
traveling the globe to offer seminars, attend events, and educate people on how to use SEO to promote their businesses.
You should start reading Neil Patel's blog if you want to learn more about blogging, SEO, and content marketing tactics. 
His blog posts include valuable material from which you may learn a lot about SEO and effective tactics. 
He also hosts and uploads podcasts on his blog and YouTube video tutorials on his SEO channel regularly. 
If you want solid suggestions on how to increase your SEO performance, don't forget to subscribe to Neil Patel's blog. 
Neil Patel is the SEO king, and his SEO blog has a large collection of search engine optimization blog content.
9. Yoast Blog.
Yoast seems familiar; if your website is built on WordPress, you've probably heard of the Yoast SEO plugin. 
The majority of Yoast blogs are concerned with content, technical SEO, and SEO optimization.
So,It is one of the most popular free SEO plugins for performing on-page optimization to increase blog traffic. 
Yoast's services include technical SEO, WordPress optimization, internet marketing, content strategy, analytics, and much more. 
If you're interested in learning more about search engine optimization and WordPress tutorials, the Yoast blog is a wonderful place to start.
10. HubSpot Blog 
So,HubSpot is a marketing, sales, and customer service platform that assists businesses in growing. 
It has developed a platform that enables businesses to manage their marketing,
sales automation, and customer care all in one location. 
Hubspot's blogs demonstrate their expertise in this competitive industry
by giving essential knowledge, ideas, and guidelines on improving sales, inbound marketing, software solutions,
and teaching SEO with extensive articles that guarantee novices retain it.
11. SEMrush Blog 
Let us all acknowledge that SEMrush is a particular favorite of ours. 
They not only offer an outstanding SEO tool like SEMrush,
but they also have a fantastic collection of SEO articles that truly help us understand what SEO is all about.
SEMrush, on the other hand, is one of the must-have
SEO tools you should use if you want to enhance your website traffic, rankings, and sales. 
It enables you to execute tasks like keyword research, competitive analysis, backlink analysis, and site audits with ease.
According to Ahrefs, SEMrush has released over 3000 extremely comprehensive blogs
to date and will continue to post additional blogs regularly. 
So,If you want to learn about SEO, content marketing, marketing, paid advertising, social media, and news, this blog is a treasure. 
Their articles are written by industry SEO professionals.
12. Nummero
Nummero is an internet platform that publishes smart essays. 
It is a digital marketing knowledge-sharing platform that connects and shares through blogs.
Abdul Saleem established Nummero in the year 2000. 
This blog contains articles about SEO, content marketing, social media marketing, and industry-related topics.
Conclusion
SEO isn't that simple. 
Learning SEO regularly allows you to keep up with changing SEO trends. 
These best SEO blogs can help you uncover the newest news and updates on SEO, PPC, Social Media, Advertise, Analytics, and Content Marketing to help you keep current in the business.
I hope you discovered one of your favorite SEO blogs in the list above. 
So,These excellent SEO blogs will keep you up to date and educated. 
Thank you for reading;
we're always thrilled anytime one of our pieces can give valuable information on a topic like this!
Contact Nummero for the best internet marketing services in Bangalore.
So,We are the Best digital marketing company in Bangalore.