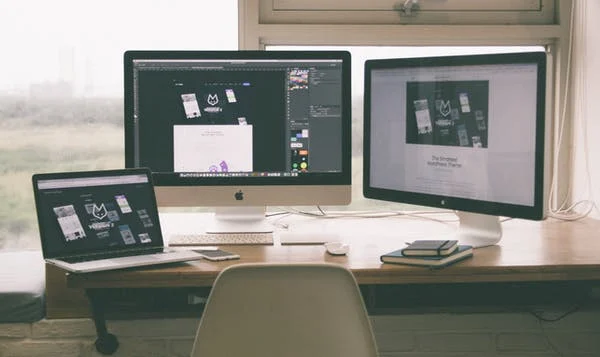 Website design trends and vogue are constantly evolving, much like fashion. When it comes to making a professional website, you must stay on top of everything. A great website reflects the work and abilities of your company. It serves as a reliable marketing tool, a contact medium, and a branding method.
As a professional and cost-effective website design company, Nummero recognizes that design is far more than just mixing colors. There are many factors to consider when creating a complete template for your ideal business website.
The top four priorities for ensuring a flawless website design model are as follows:
Speed up your loading time.
Visitors are destroyed by sluggish speeds. It's critical to ensure that your website loads quickly, particularly on mobile devices like tablets and phones, or you'll lose potential customers. Using GZIP compression, loading scripts and CSS in external files, minimizing server response time, allowing browser caching, and optimizing your graphics are all factors that affect load speed.
Building a Logical Site Structure enhances Google ranking
A better website is the result of a better system. A logical structure ensures that your visitors do not have to exert any effort to find specific details about your business. Aside from ranking high in Google, the Site layout is important for Indexing, Link Power, and improved Usability. As a result, it's always a good idea to do some keyword research before settling on a website structure.
Content is the king of your site design and quality is what makes the difference.
Due to evolving website specifications, content now necessitates complex images and texts. The trick is to keep things straightforward by emphasizing only the most critical information. The material of your design is its "impression factor." It has the potential to both draw and repels customers from your website.
Responsive Designs are the new trend of boosting visibility on search engines
In this technological age, where cell phones and devices update themselves, the website must keep up. Responsive web designs are needed for a consistent and mobile-friendly user interface. It's a smart way to improve your online presence from a company standpoint.
Tips for Affordable and Pro Website Design
Catering to the mobile user is more important than ever, particularly now that Google has made mobile-friendliness a ranking factor.
Mobile responsive designs are critical in the fight for customer interest as more people access the Internet via smartphones.
You'll come off as old-fashioned and unprofessional if your site doesn't look good on small screens.
Work With the Right Design Agency
Making design improvements to a website can be difficult unless you're a specialist. A single coding error can derail an entire page. Thankfully, there are many tools available, such as Word Press, that allow even a novice to create a website. If you want to engage your audience, however, it may be worth investing in a professionally built site that people would want to visit again and again. When selecting an agency, ensure that they are attentive to your business objectives and that you review their portfolio for examples of previous work. Although a professional design will be more costly at first, it will help your company in the long run, and you will have a website that you can be proud of.
Conclusion
The bottom line is that your website should have a funky, quirky, but professional appearance. It is now obvious that a well-designed website would attract more customers, and an improved user interface will increase sales.
Get in contact with us if you need expert advice on how to design your website.