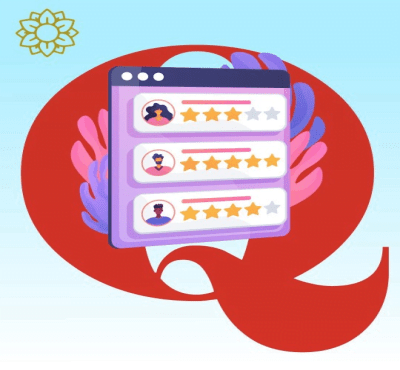 Asking important questions has propelled the human race forward.
You may have asked a lot of questions as a youngster.
The questions we're asking now are different, and they necessitate a different platform to respond.
You might also offer replies if you are skilled at something.
So,Quora is a question-and-answer website.
People ask inquiries about the difficulties they experience in their work lives (sometimes even personal).
People are mostly come to discover answers to their issues.
So,You may be considering how to provide a solution at this point.
It's simple: what do people come to you for?
Check the internet for a related question and try to answer it.
Did you realize that offering relevant responses may help your business grow?
Here are some tips on how to be a Quora pro.
1) The Quora Mantra
So,Understand why you're using Quora.
Having a clear and distinct objective allows you to stand out from the crowd and provide distinctive solutions.
A goal is just a way to maximize your efforts.
Make a list of your objectives.
You should be on Quora for the following reasons:
Create new content ideas for your blog.
Work on a question and answer sections that target a specific pain area.
Increase your understanding of your specialty.
Increase your organic sales or traffic to your website.
You could even wish to work with others on Quora.
So,Do you note that the objective of all of these goals is to engage people in meaningful discussion and help them establish a name for themselves?
2) Write Niche Specific Answers
Respond to questions that are pertinent to your company.
Make a list of keywords relating to your niche.
Google questions with these terms in them.
The first three results are almost always from Quora.
Investigate these questions and offer your responses.
Remember that individuals are here to learn more about how to address their difficulties.
If appropriate, you may also add links to external sources of information.
Include the link within the body of the text.
So,You might say something like, "for more information about 'idea,' check out this article."
You may even use similar terms to connect back to your website.
So,It is not enough to just direct your viewers to your website.
Quora's algorithms are quite good at detecting spam.
Spamming should be avoided at all costs.
3) Try and Address The Pain Point
So,The fundamental goal of a business is to solve a problem.
Sales and other elements will follow.
Recognize the people's pain points as a Quora contributor.
Examine the number of individuals who ask a certain question, as well as the number of responses and opinions on those answers.
Since,This should give you a good sense of what to expect.
If a question has few replies and remains dormant for an extended period,
it simply implies that the issue has been resolved.
On the other hand, if a question gets a large number of followers and views
despite only a few responses, this is your clue.
Don't be discouraged by the large quantity of pre-existing solutions.
So,Remember that each answer gives a distinct viewpoint; you may express your point of view through your response.
People start following you on Quora once you've established yourself with real answers.
Conclusion
So,Quora, like any other social networking site, allows you to connect with people and learn more about them.
It's precisely like meeting a new person in real life.
You wouldn't offer your items to a stranger or group for the first time, would you?
would learn about the person's interests first, and then gradually establish a discussion.
develop a stronger bond with the individual over time, and as a result, you may offer your skills to them.
So,You may contact Nummero, the best digital marketing agency in Bangalore.