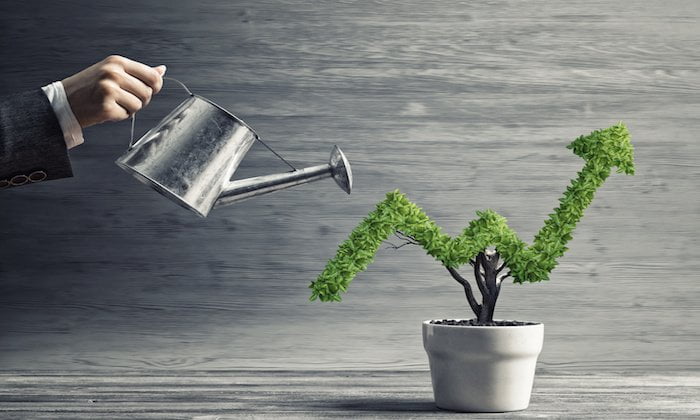 Creating regular content is a great method to push your marketing plan.
So,It has shown to be highly cost-effective in terms
of increasing brand recognition, generating leads, and driving visitors to websites.
While content marketing is 62% less expensive than outbound marketing,
it generates more than three times the number of leads.
With so much material being generated, cutting
through the clutter to reach your target audience is more difficult than ever.
Content Marketing Strategy Assists
So,Try these seven often-overlooked underrated
content marketing techniques to catch your audience's attention.
Strategy 1: Segment Your Audience
Not everyone who reads your material is looking to buy.
Many of those who are purchasers are at various phases of the purchasing process.
Content meant to raise awareness among new consumers,
for example, will not resonate with loyal, current customers.
To enhance interaction with your present and future consumers,
segment your audience based on demographics and product needs.
Create content for each audience segment based on your buyer personas.
While it is tough to segment your blog or website,
email is the most effective technique for reaching out to your target demographic.
You may tailor your material to each target category.
Segmenting your audience might also help you boost your conversion rate.
Customers remember material that is personalized for them.
If your audience wants to know the difference between a living trust and a will,
you wouldn't send a generic email on financial security.
Further personalizing an email increases the likelihood of your audience becoming more engaged.
Strategy 2: Create Quizzes
Online quizzes are a great way to collaborate with your content marketing plan.
They're interesting, entertaining, and easy to share.
Quizzes are popular among people to share with their friends and on social media.
Quizzes are also quite beneficial to content marketers.
Rather than having your audience read a blog article,
you can utilize quizzes to promote your products and services engagingly and enjoyably.
In addition, by evaluating the data from these quizzes,
you may gain a better sense of what your audience is interested in.
Data-driven marketing is always more credible and efficient.
Using your new knowledge, improve your goods or give a more efficient service.
Strategy 3: Social Media
With one in every three individuals or 2.5 billion people,
using social media last year, it is one of the finest locations to advertise
your brand and content to your target audience.
Your social media presence may assist you in increasing brand recognition, attracting new consumers,
increasing website traffic, and driving more conversions.
Make sure your entire content marketing goals are in sync with your social media approach.
Determine which social media sites your target audience prefers and begin posting.
Don't attempt to post on every channel; instead, stick to
the ones where your target audience spends the most time.
Create diverse material for each channel and be very smart with your articles.
The same material that works well on Twitter might not perform so well on Instagram.
On social media platforms, hashtags are used to help create brand recognition and get recognized.
Many individuals who are interested in a topic will click on
the hashtag and locate your tweets and posts if you hashtag it (#socialmediachat).
You may make hashtags for your product or service (#widgets) or a specific topic
(#usingwidgetsinhealthcare).
Hashtags also make it easy to track how well
your campaigns perform across various social media channels.
Strategy 4: Build Relationships Through Email
Many marketers believe that email is their most successful marketing approach.
Email marketing generates a 4300 percent return on investment (ROI) for firms in the United States,
according to the Direct Marketing Association.
Email marketing is not something you want to ignore.
People who sign up to receive your emails are likely to want to hear from you.
Make certain you provide them with relevant stuff.
Don't bombard them with sales materials.
Building a relationship with your consumers via email takes time.
Don't look for quick satisfaction.
Develop a long-term content plan to increase organic traffic to your website, as well as various opt-in offers.
Here are some email relationship-building techniques to help you succeed:
Communicate with them, not to them—write as if you were conversing with a single individual.
Don't simply beg for their business; be friendly and inviting.
Make your email an invitation to interact with them.
Keep it brief—the length of your email should correspond to the nature of your message.
Be succinct and to the point.
Provide relevant and valuable content—by allowing you to send an email, your consumers are indicating
that they want you to send them valuable emails.
Your emails must be informative and relevant to your intended audience.
Be constant but not obnoxious—you want to keep your brand in
their minds, but don't bombard them with emails.
People are prone to be irritated.
Stimulate your audience for referrals.
So,If you want your audience to share your material with their friends and co-workers, make it share-worthy.
Make sure that everything you send is relevant to your target and provides material
that will help them solve their business problems.
Strategy 5: Video Content Marketing
Video can help you take your content marketing approach to the next level.
Strategically designed video material is highly popular
because it can deliver a large quantity of information in a short period while still being entertaining.
People are watching videos in greater numbers than ever before, and this trend is projected to continue.
In 2018, there were 228.8 million digital video viewers in the United States,
with a predicted increase to 248.9 million video viewers in 2022.
So,With video consumption on the rise, it's critical to use video content to reach your target audience,
but you must be very cautious in the sort of material you provide.
Your target audience is not interested in seeing a promotional or sales video.
They'd want to hear a story.
Video storytelling is an excellent approach to engage with your target audience and develop deeper relationships.
Customers are emotionally attached to a brand if they believe it will improve their life.
You may use video to demonstrate to your audience how your product or service will improve their lives.
Strategy 6: Utilize Visual Content Such as Info-graphics
Did you know that visual material is processed hundreds of times quicker than plain text?
Make sure to incorporate pictures in your article to entice your readers.
If all they see are blocks of text, they won't read the material, no matter how fascinating it is.
After a few days, kids may only recall around 10% of what they read.
People are more likely to recall 65 percent of the material if it is accompanied by an image.
Infographics are one of the most effective ways to communicate information to your audience.
They are highly popular because they aid in the creation of a visual tale through the utilization of data.
So,This visual marketing infographic exemplifies how to transform a list into a memorable graphic.
Illustrating an image using simple visuals and precise data creates a powerful visual.
Strategy 7: Utilize Keyword Research
Have you ever considered where your website traffic originates from?
You won't be able to create leads or earn sales until you have visitors.
So,Search engines drive the majority of website traffic.
A search engine is the starting point for 93% of all online experiences.
When someone searches for anything online, one of the first places they look is Google.
The quantity of traffic you receive from search engines is determined by how high your website ranks.
Because most people don't go past the first page of search engine results,
it's critical to rank as high as possible to remain on the first page.
Keyword research is critical for increasing your ranking.
Keywords aid in the discovery of your content.
Users type a query into a search engine, and the system scans
So,the web to discover information that matches the keywords.
The more closely your material fits the search query,
the higher your chances of ranking high in the search results.
So,You must research to locate the ideal keywords to guarantee that you utilize the correct terms.
Conclusion
If you're not employing content marketing, you could be missing out on more than you anticipated.
Customers expect to see content from the businesses with whom they do business.
There are several reasons to utilize content marketing:
Assists in increasing brand awareness
So,Increases the organic SEO ranking of your website
It generates leads for your company.
Instills trust in your audience
Brings in your ideal customers
Increases the number of website visitors who become leads.
With so much material being generated, it might be difficult to reach your target audience.
So,The seven underutilized methods discussed in this post will help you improve
your content marketing and stand out from the crowd.
Since we are the top digital marketing agency in Bangalore, you may contact Nummero for the best digital marketing service.