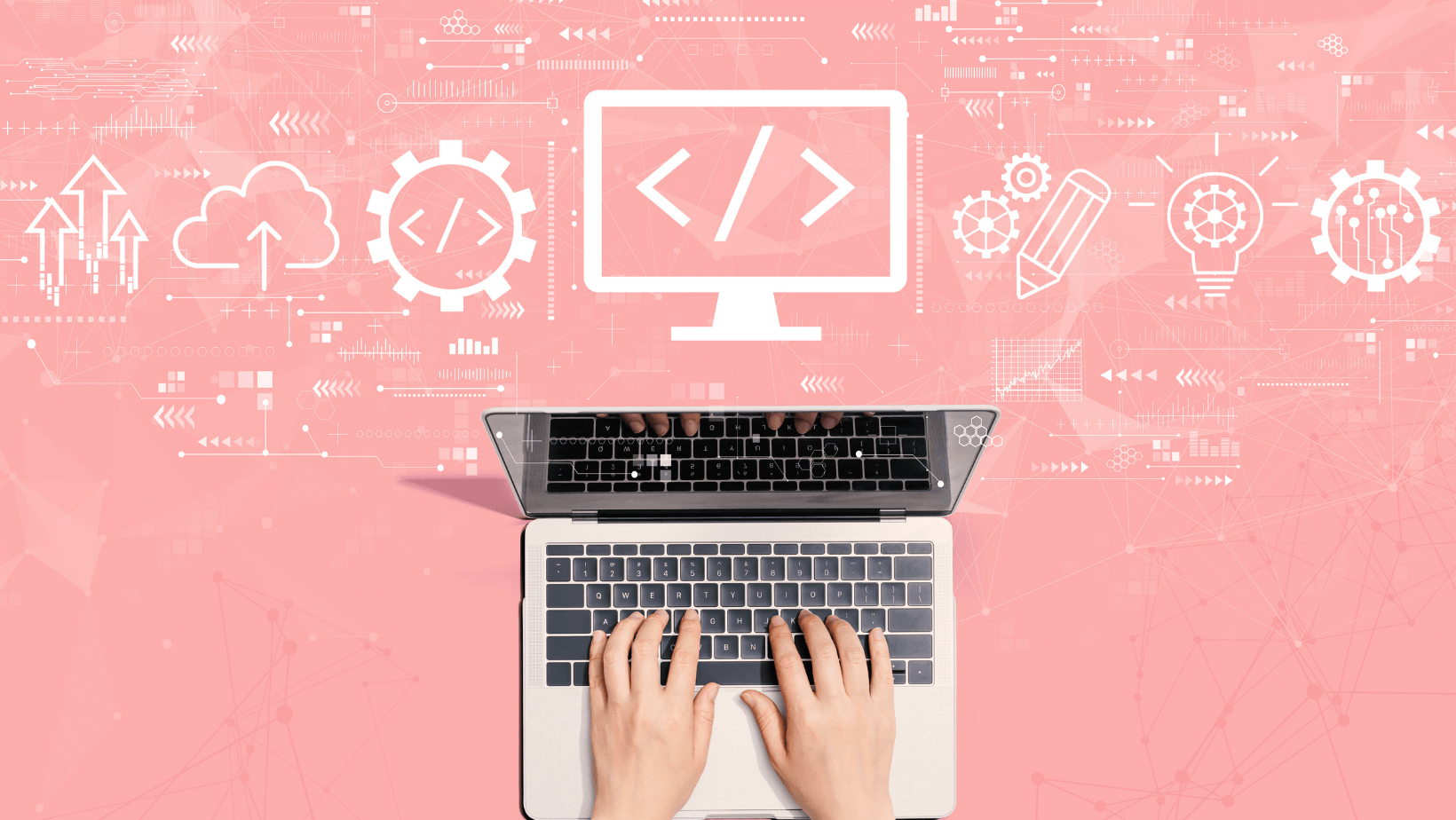 Even though we live in a digital age, the link between website design and development is frequently misinterpreted.
Many people mistakenly assume that these two distinct disciplines are interchangeable, but this is not the case.
Website development is concerned with the technical components of the site that allow it to operate online, whereas website design is concerned with the aesthetics of the site, such as layout and color.
There are so many companies that offer web design and development services that it's easy to get overwhelmed when picking which one to go with.
If you want your website to succeed, though, you'll need to go through the entire web creation process.
Your website's main purpose should be to give the greatest possible user experience while turning visitors into paying customers. 
Keep in mind that your website is an online representation of your company and brand.
As a consequence, when your clients and prospects visit your website, they must have the greatest possible experience.
Hire a competent web design and development service to establish an affordable and professional website to help your business soar.
So, let's get started with a full explanation of the differences between web design and web development businesses.
What Is Web Design and How Does It Work?
Color scheme, layout, information flow, and other visual components of the UI/UX are all aspects of web design that affect the visual aesthetics and usefulness of a website (user interface and user experience).
Some of the characteristics and tools that separate a web designer from a web developer are as follows:
Adobe Creative Suite (Adobe Creative Suite) is a software

design of graphics,

design of a logo

Layout/format,

Putting call-to-action buttons on your website,

Branding,

Wireframes,

mockups,

storyboards,

color schemes,

Typography.
Web design is more concerned with what the user sees on their computer screen or mobile device than with the processes that make it all work.
They use color, images, typography, and layout to bring a digital experience to life. 
Building live mockups of a web app when pitching a concept to the team or fine-tuning the UI/UX of an app is beneficial. 
However, many web designers are also proficient with HTML, CSS, and JavaScript; building live mockups of a web app when pitching a concept to the team or fine-tuning the UI/UX of an app is beneficial.
Web designers typically utilize templating systems like WordPress or Joomla, which leverage themes and widgets to allow you to build websites without writing a single line of code.
What Is Web Development and How Does It Work?
Web development is in charge of all the code that makes a website operate.
There are two sections to it: front-end and back-end. 
The front-end or client-side of an application is the programming that defines how the website will show the designs mocked up by a designer.
The back-end of an application, also known as the server-side, maintains database data and transmits it to the front end for display.
As you may think, the job of a front-end developer and a web designer overlaps the most.
HTML/CSS/JavaScript, CSS preprocessors, Frameworks, Libraries, Git, and GitHub are all qualities and tools associated with front-end developers.
Designers generally supply mockups, typefaces, and color palettes rather than front-end web developers.
It is the developer's job to bring those mockups to life. 
Understanding the designer's intent demands a working knowledge of UI/UX design best practices.
The developer may then choose the proper technology to deliver the final product's desired appearance, feel, and experience.
The Importance of Web Design and Development in the Business World
Simple to Use
For a strong online presence, you'll need a dynamic and easy-to-navigate website. 
Web pages should load extremely rapidly in order to do this, as stated by the web development process.
A decent website also makes navigating simpler. 
This is achieved through outstanding web design and throughout the website's development.
Following the completion of the website, the website developer should test the web pages on a regular basis to ensure that the ease of navigation is maintained.
This assists in the removal of problems that cause web pages to load slowly. 
Remember that an easy-to-navigate website generates more organic visitors.
SEO
Search engine optimization is an important consideration in web building.
Web development and web design are two methods for improving the rating of a website. 
The website must fulfill all of the search engine's parameters in order to rank first.
As a result of search engine optimization, the website receives more traffic and becomes more user-friendly. 
You get to maintain users or visitors to the site as a company in addition to owning a website.
The web developer's job is to help the company achieve this by integrating features like "call-to-action."
Furthermore, when a website is optimized, it ranks higher in search engine results pages, resulting in more organic visitors.
Reach
A well-designed website may assist a business in reaching a wider and more engaged audience.
A well-designed website may help a business reach a larger audience and generate more leads or customers. 
As a result, there are greater sales and profits.
A well-designed website may help you expand your audience, target certain demographics, and obtain a quick return on your investment.
With a well-designed website, conversion rates may raised by 200-400 percent. 
This refers to a website that is easier to read and navigate, loads quickly, and has a responsive interface with an interactive design.
Identity of a Company
A strong web development process makes it easier to protect your brand identification.
Have you ever come across a strangely designed website? 
The vast majority of individuals are suspicious of such websites. 
It doesn't matter how large your business has grown or what type of reputation you've built.
Websites with low quality and design are unlikely to attract visitors.
Consider the drawbacks your organization will experience with your website during the web development process.
Customer Loyalty Is Boosted
So, A well-designed website attracts more clients and keeps them coming back to your business.
Customers remain because of this, as well as excellent customer service, quick loading times, and an easy-to-use website.
If clients simply have to spend a few seconds on your website, it's easier to encourage them to check out your items or services.
The visitor may never reach the landing page if your website is of poor quality, poorly designed, and sluggish to load.
Keep in mind that your successful site design and development procedure resulted in reliable leads.
Profits are increased.
Every company's success is determined by its sales volume.
Web design and development may help a business attract more customers, resulting in higher profitability.
These days, the number of internet business transactions is increasing by the hour.
The vast majority of businesses have grabbed at the opportunity to earn from online sales. 
A firm may indicate to its clients that it is devoted to offering the best services and information available by having an exceptional website.
What Exactly Is A Web Design Company?
In most circumstances, a web design studio receives a brief and reacts by designing, developing, and launching a new website.
They'll use their creativity and web-building skills, but they won't go too deeply into the brand or target demographic.
The web design agency's job is to finish the project and turn it on to the client.
A marketing firm is in charge of the website's success, aside from client-requested site changes and upkeep.
A web design firm is typically more concerned with finishing a project according to your specifications than with what will genuinely work for your organization and its target audience, and you'll notice that they become involved early in the web design process.
They'll probably simply want to know a few things, like:
What are the names of the pages on your website?

Do you have all of the necessary supplies?

What characteristics are you looking for?

Do you have access to photographs and other media?
This process may be less scary for smaller organizations with fewer requests for project involvement.
What is the definition of a web development company?
The essential tasks of a web development organization include conceptualizing, designing, building, and managing websites and applications.
A web development service may construct a website that is suited to the needs and preferences of a business.
Unlike websites developed a decade ago, today's websites designed with the mobile user in mind. 
This requires developing a website for mobile devices before translating it to a laptop or desktop computer.
So, A web development agency's plan for constructing your company's website will determined by several factors, including the ones listed below:
The sort of business (B2C vs B2B)

The field or industry in which you work

The individuals you serve's geographic locations and demographics

The budget you've set aside for the website's creation and maintenance.

Your ambitions and goals
Conclusion
An ostrich cannot turn into a zebra, and a zebra cannot turn into an ostrich.
The ostrich relies on the zebra's hearing just as much as the zebra relies on the ostrich's vision.
A website design and development agency's combined efforts can only result in a fully working website.
Simply defined, design refers to what we see on a website, whereas development refers to what occurs when we click a button or do an action.
The layout and organization of the website using HTML are part of the front-end phase of technical website design.
The back-end process of a website's action performance,
which may constructed using a variety of frameworks, known as website development.
Get in contact with nummero for the best web design and web development services. 
So, We are the best web development and web design agency with comprehensive digital marketing services including social media management, Email marketing services, internet marketing services, PPC ads, and more.