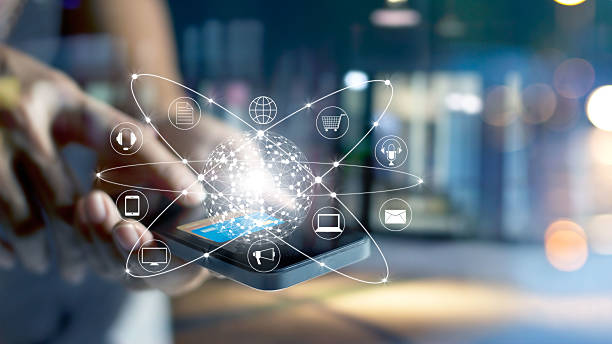 5G is the latest trending technology across all industries. Some countries have already embraced 5G, other countries are planning to roll it out in 2021. 5G referred to as the technology of the fifth generation for phone networks.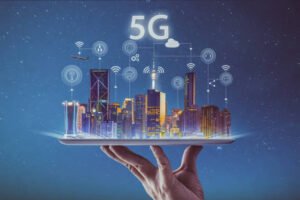 According to some estimates, 5G will be 100 times more efficient than the 4G technology and can improve the rate of connectivity throughout the globe. 5G will also directly impact and significantly alter the efficiency that of the marketing sector.
USA, China and South Korea are just a few nations that are benefiting from the 5G high-speed network for a variety of businesses.
We will look over a brief overview of 5G in digital marketing and the way it will affect the future of digital marketing services industry.
1. AR and VR Will Take Over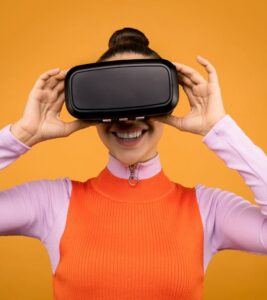 5.G is expected to be 100 times more efficient and will have a more consistent, effective approach which will propel AR and VR into digital marketing to the forefront of.
In the present, few businesses have been able to harness the power of both.
However, once 5G is set to be available to everyone with the promise in AR and VR is certain to offer its users the most enjoyable experience.
2. Video Proliferation
Speedier loading and close to zero latency are dreams fulfilled for campaigns that incorporate video content as the primary element. Marketers will have the ability to provide stunning HD videos which load quickly and will result in higher view-through rates for brands as well as an unobtrusive experience for users who are online. The number of user-generated content is expected to increase because it is now easier to create videos on mobile devices, then enhance the quality with professional effects, and upload them with an easy way to everyone. It will be interesting to watch the way that video-centric platforms like YouTube and TikTok develop and what kinds of collaborations are possible with influencers as well as how the future generation of social platforms will appear like.
3. Personalization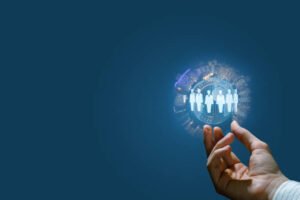 Data collection in 5G will likely improve quickly. It is often a long time to learn about your customers. It's possible that you do not have the resources or ability to collect a lot of information or load numerous analytics reports. People want to be able to customize their experience.
The issues can addressed by using high-speed connectivity or wireless internet. Additionally, 5G will mean that internet providers competing with each other will begin to offer faster Wi-Fi. Therefore, there will be lower lag times when connecting to internet.
4. Real-Time Analytics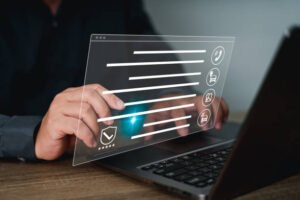 With 5G edge computing processing and data collection will not be as slow, heavy, centralized and cumbersome. 5G will enable it to happen in milliseconds right at every point, which will facilitate instantaneous analysis, decision making and automation of response. However, this huge data collection will assist digital marketing in getting to know their customers better, uncover very specific information about them, and then segment them with greater precision.
5. Improvements on Security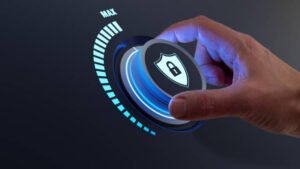 While 5G isn't automatically completely free of the flaws of its predecessors, the design  being created keeping these weaknesses in mind.
And consequently following stricter requirements. Furthermore, measures are in place to secure and protect the information transmitted through 5G networks.
A few examples currently being implemented to protect and secure information transmitted through 5G networks. In the 5G technology, online stores will come with brand new network security features and customers will be able to conduct transactions through a reasonably safe, stable, and secure network.
6. Increase Mobile eCommerce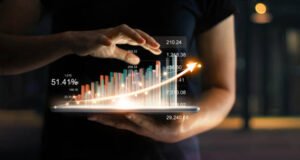 According to Adweek 70% of customers say connected processes such as context-based engagement based on prior interactions, are crucial for winning their business.
In the case of mobile eCommerce, this means that your company must advertise to consumers
wherever they are, and make use of the precise targeting capabilities 5G provides.
With 5G's ability to provide more accessible and pleasant mobile experiences it's not a surprise
That customers will be able to do online purchasing from their smartphones.
Particularly in the wake of 2020 mobile eCommerce, it's an online marketing strategy your company shouldn't skip.
There's plenty to love about the rollout of it for advertisers and marketers to be excited about. However, for it to live up on its promises it has to show up. In the event that it does there five ways 5G could impact the way we advertise.
Faster Load Speeds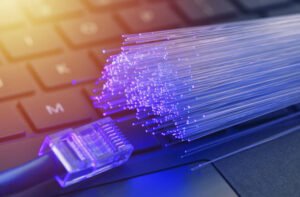 What attracts advertisers is the faster speed at which 5G's data is loaded. Remember how broadband Internet drove the consumption of digital media on desktops, which in turn created online advertising possibilities? Speeds that are faster mean greater content to browse such as applications, web pages games, games, and much more. This will lead into more advertising opportunities for mobile devices. Imagine how many people utilize their mobile devices when content delivered at a higher speed.
Improved Ad Experiences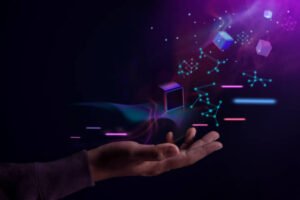 There's plenty of potential to enhance the quality of advertisements and the speed of delivery for mobile devices – and, consequently, improve your user's experience.
Mobile ads suffer from delay times and latency
Which have long affected the split-second loading of a page's contents as well as the ads it is aiming to display.
In an age of constant scrolling, are always scrolling.
Slow load times deprive advertisers of the chance to reach the right audience at the appropriate time.
Although the jury isn't in the sand on whether 5G will allow access to better quality videos in advertisements or not,.
Even a small thing such as loading an advertisement on-time can enhance the user's experience, and help them to be less annoyed by advertisements.
Precise Locations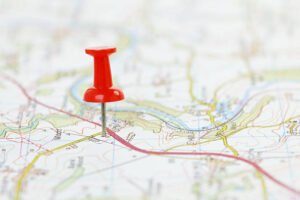 Increased speeds for data transmission, enhancements in geo-capabilities as well as better sensors will improve the quality of services for location.
While location technology has greatly improved over the past few years, there's plenty of space to expand. Advertisers will have the capability to obtain and distribute information about location for millions of smartphones at once. This will give more advanced location capabilities to users.
Certain strategies for ad placement based on location are cool in their concept but  negatively affected by the stifling signals that are generated
When thousands of people are trying to connect to their networks at the same time.
Advertising strategies based on marketing at events with large numbers of attendees
That could see thousands of people be simultaneously logging into data could improved. You feel me, Coachella?
B2B Targeting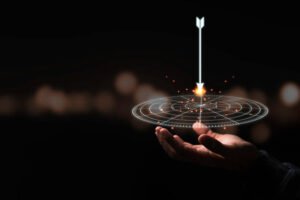 This may be an exaggeration to make a forecast against however, 5G could increase the targeting of business-focused niche audience. The last time we met at Mobile World Congress, Qualcomm declared that 4G was for consumers.
While 5G was about businesses. Its speed will allow enterprise applications to run more efficiently, which will result in greater activity and usage. This will result in more precise current user data. The business app experience is hard to achieve on mobile devices. B2B advertisers could develop more strategies and strategies in the future as 5G boosts business application use. Increased speeds,
better and more purposeful functions in applications and other connected areas leads to an increase in information about highly desired business professionals and decision makers.