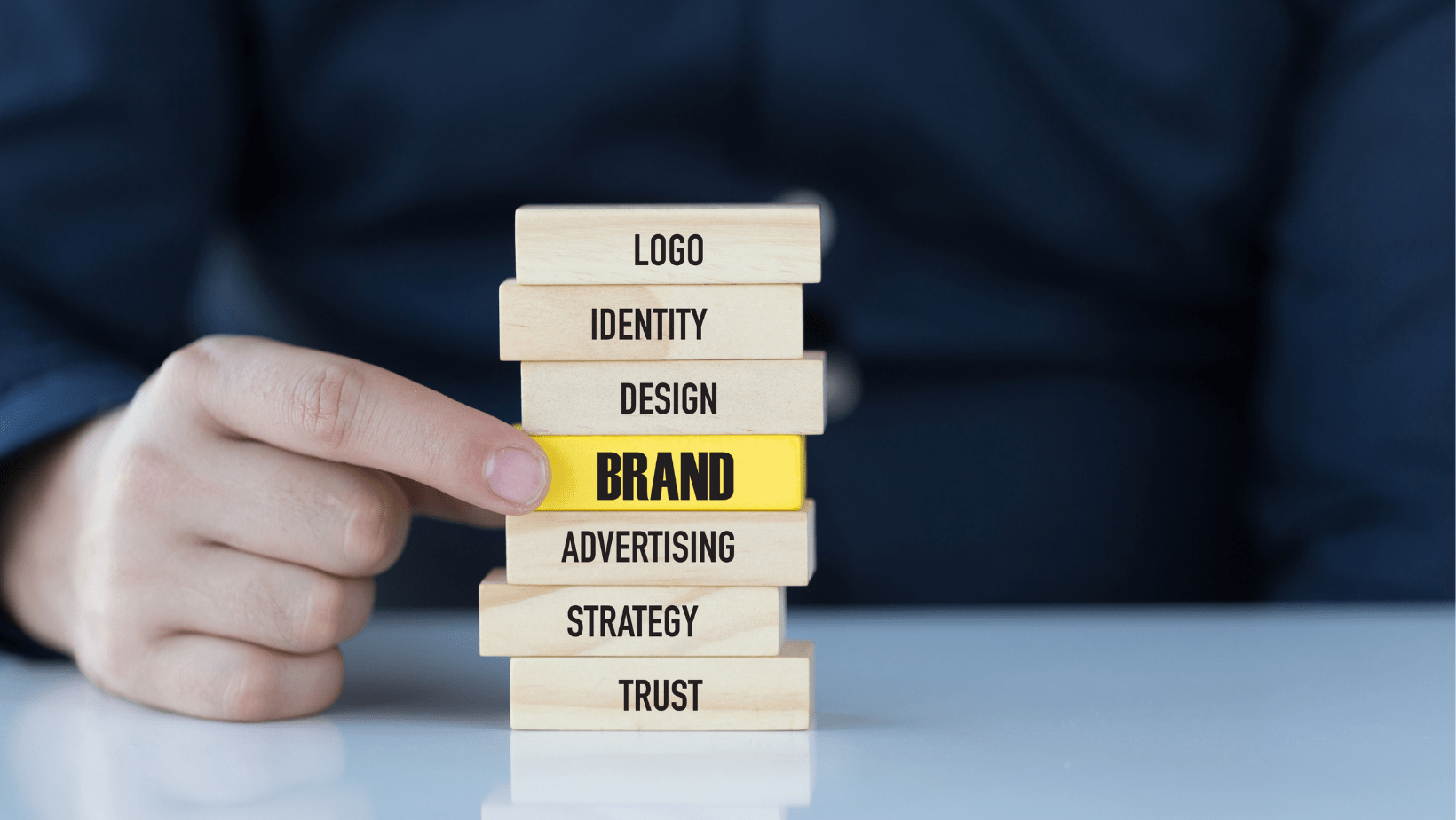 What would you say if you were to define yourself in less than five words? 
These words are the cornerstone of a person's personality. 
Companies, on the other hand, refer to the brand essence.
Every successful firm has a fundamental spirit that serves as the brand's soul. 
It's all about efficiency at Dyson. 
It's all about the enchantment at Disney.
Building a unified brand identity, creating effective marketing campaigns, and interacting with customers all require defining brand essence. 
Given that over 75% of consumers buy from brands that share their values,
it's critical for businesses to communicate what's most important to them.
Although brand essence is only one facet of developing a powerful, memorable brand,
it serves as the foundation for all other aspects of your identity. 
So, before you create a logo or corporate values, you must first comprehend
what brand essence is and how to create a strong essence statement. 
(Don't worry; there will be plenty of examples along the way to get your creative juices flowing.) 
Let's get this party started.
What is the essence of a brand?
The soul of a brand is its essence, which serves as a basis for the brand's consistency and authenticity. 
It establishes a brand's values, creates its overall identity, and seeks to elicit specific thinking, sensation, or emotion in customers. 
It's usually conveyed in two or three words.
Brand essence, like humans, cannot faked. 
When a brand isn't being true to itself, customers can tell, which can impact sales and long-term client loyalty. 
That's why firms utilize brand essence as a compass for all future branding initiatives, from logo design to social media picture selection.
Take a look at some well-known companies' brand essence statements:
Belong anywhere with Airbnb

Patagonia – Socially and Environmentally Responsible

Starbucks – Recognizing and Appreciating Everyday Moments

McDonald's – Reliability

BMW – The Pleasure of Driving

Authentic Athletic Performance is what Nike is all about.
The Nature Conservancy is a non-profit organization dedicated to preserving natural areas.
Customers return to outstanding brands because they have a particular essence. 
Kevin Keller, a branding expert, and author calls this an "It's goal, according to the company, is to "establish the brand's area of business and determine brand limits." 
It should also state what makes the brand special. 
It should be memorable…short, snappy, and full of vivid imagery."
You'll get a slew of rewards if you build a brand essence that's distinct and creates a lasting impression on shoppers.
Brand Essence's Importance
Most marketers understand that excellent branding can attract customers and foster long-term loyalty. 
However, it is the essence of a brand that causes consumers to fall in love with it and continue to prefer it over competitors. 
Here are some ways that brand essence might help your company rise above the competition.
When your business has a north star directing every choice, it's much easier to generate values, define a mission statement, write taglines, design new products, and build marketing assets. Your firm may take longer than necessary to make critical decisions if you don't have a distinct brand essence. As everyone struggles to comprehend what your company actually values, this can produce stress for your staff and uncertainty for customers.

Define your competitive advantage by doing the following: Although your brand cannot be all things to all people, a brand essence can assist you in determining which target demographic to focus on. This implies enticing buyers who are looking for a thrilling driving experience. However, finding clients who value safety is a challenge for Volvo. Knowing your competitive advantage helps you focus your efforts and demonstrate to customers what makes your brand unique.

Build trust: According to an Edelman survey, 81% of consumers must trust a brand before making a purchase. By accentuating the emotive and human aspects of your business, a brand essence can help develop trust. Because of its constant branding and track record of creative products, consumers trust Apple to "Think Different." Consider terms that reflect the brand and encapsulate the human aspects of your target audience while creating your essence.
Now that you know how your company's efforts and customers' views are influenced by brand essence, let's look at some instances to get you thinking.
Examples of Brand Essence
While it's easy to recall a beloved brand's tagline or logo, the core of the brand isn't often so evident. 
See if you can tie the company's spirit to its marketing efforts, visual identity, or product offers as you look through the brand essence statement samples.
"Efficiency" is the first word that comes to mind when thinking of Dyson.
Dyson's DNA is based on efficiency. 
Through its array of vacuums, hand dryers, hair care, lights, and air cleaners, the firm that gave us the first bagless vacuum makes its brand identity evident. 
By eliminating wires and baggage and consolidating many products into one, all of the products are aimed to make customers' life easier.
"Unrivaled Performance" is the motto of Arc'teryx.
Arc'tryx is a Canadian outdoor clothing and equipment brand recognized for its premium costs and high-quality items. 
Unrivaled performance is at the heart of the brand, which translates into a cutting-edge product design approach that blends science, engineering, and workmanship. 
Not coincidentally, the corporation is named after the first reptile to produce a feather for flight, emphasizing its status as a forward-thinking organization.
 Trader Joe's: "Extremely Good Value"
From the products sold in stores to the way it bargains with suppliers, everything about this grocery business is around offering value to customers. 
Because Trader Joe's values its customers, it does not issue coupons, loyalty schemes, or membership cards. 
Instead, the company explains how it keeps expenses down and customers satisfied.
"Success and the American Dream" by Ralph Lauren.
Ralph Lauren customers care about what you wear because it shows class and devotion to the American Dream. 
By focusing on the Lauren family story and generating ad campaigns that feel like snapshots into the lives of America's elite, the company captures this sensation in its brand essence statement.
"Creativity for All" is a slogan used by Adobe.
Adobe serves a diverse range of clients, yet every product and marketing revolves around creativity. 
Adobe has become one of the top choices for creatives, ranging from product and web designers to artists, thanks to its brand essence. 
It's clear to see how creativity unifies the brand's identity and appeals to anyone searching for design software.
While having a strong brand essence is important, developing one requires time and effort. 
Follow the steps outlined below to get started.
Framework for Brand Essence
You should incorporate various characteristics in your brand essence to ensure that it matches your firm and resonates with customers. 
To create trust and evoke an emotional connection,
strike a balance between being real and ambitious as you progress through each guideline.
Make it pertinent – Customers demand a mood or attitude from a brand. For example, Apple capitalized on the rise of personal computers to promote its "Think Different" philosophy and compete with Microsoft by courting young rebels.
Make it classic

– Essence should be current and take into account how the brand might grow in the future. Because your brand essence is the foundation of your company's identity, you don't want to modify it frequently (or ever). When comparing the off-road SUV to a luxury Lexus, purchasers would be scratching their heads if Jeep suddenly changed its essence from "Adventurous" to "Luxury."

Make a lasting impression

– People remember messages that are brief, crisp, and to-the-point, such as Nike's "Just do it." While this is the company's tagline, it emphasizes how important it is to keep your brand essence statement to two or three words. Al and Laura Ries, branding experts, expressed it best when they said, "A brand becomes stronger when its focus is narrowed."

Make it stand out

– The distinctiveness of a brand emphasizes how it differs from its competitors. The folks who use Airbnb to find unusual places to stay are frequently not the same ones who use the Hilton Honors program to earn elite status.

Make it realistic

— For customers to believe in your brand and pay over their hard-earned money, it must be genuine. People would distrust Disney's "magical" essence if every experience with the brand wasn't full of awe. You may acquire people's trust by keeping all brand touchpoints constant, so the core of the brand is always there and obvious.
Conclusion
It's not easy to create a strong brand essence, but the effort is well worth it if you want to construct a reputable brand. 
You'll be able to define your brand identity, make swift brand decisions,
and gain clients' trust once you've distilled your company's core down to its most basic essence elements.
For the best internet marketing services, web development services,
SEO services, and so on, contact nummero, Bangalore's leading web design agency.