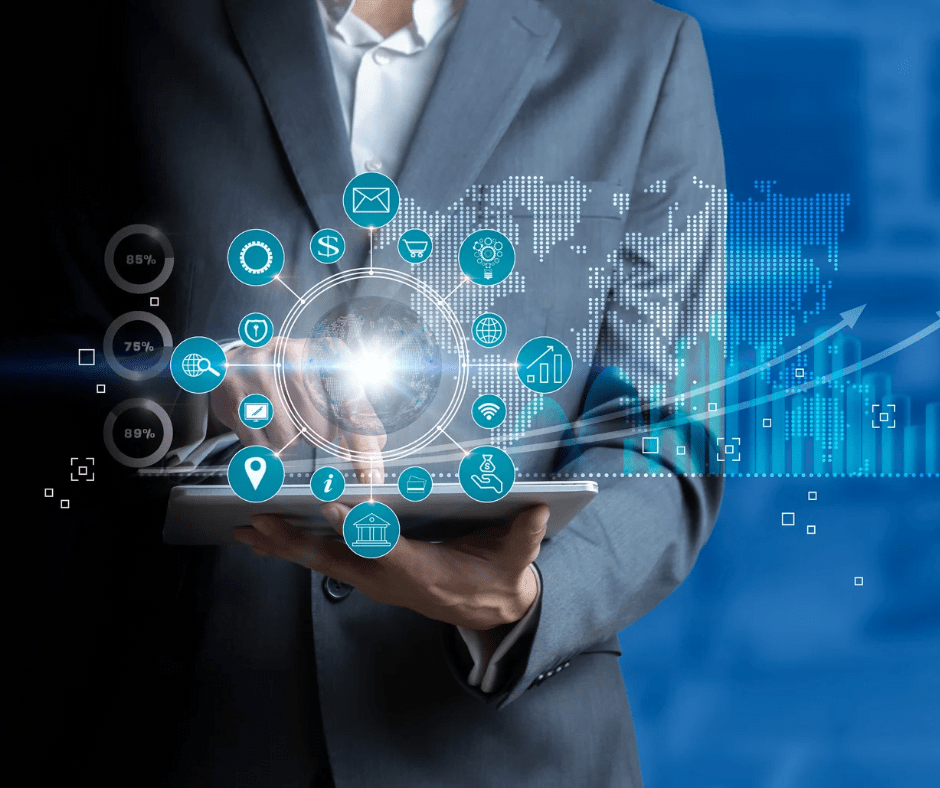 Let's face it: modern marketing is a disaster.
Most businesses spend hundreds of dollars and hours chasing down new prospects. 
That's a recipe for squandering resources on a lead pipeline that serves no purpose.
It's time to figure out who your unicorns are: 
You must get 80% of your results with only 5% of your work. 
And it means putting all of your eggs in the conversational marketing basket.
With conversational marketing, brands utilize the power of one-on-one discussions to move users along their funnel. 
Instead of bombarding customers with adverts or spammy emails, conversational marketing offers individualized and friendly communications that they want to interact with.
Are you unsure if it's for you? 
Discover how conversational marketing works and use these four examples to kickstart your campaigns.
What is the definition of conversational marketing?
The goal of conversational marketing is to make customers feel unique by providing a one-on-one, personalized experience. 
However, if you have thousands of followers or hundreds of clients, answering all of those messages by yourself may seem difficult.
To fill up the gaps, organizations deploy conversational techniques. 
45 percent of organizations save time by using chat solutions like a bot (and preserve their sanity). 
After all, you don't want to be the one to respond to 500 messages, do you?
The future of marketing is two-way discussions. 
You can provide them the personalized experience they want with the correct technology, putting conversational marketing to work for your business.
4 examples of conversational marketing
The majority of clients anticipate a customized experience. 
Customers don't care if you have a full inbox or a stressed-out marketing team: they still want you to contact them as soon as possible.
Conversational marketing solutions, on the other hand, can help you balance consumer expectations without wearing out your team.
What are the benefits of conversational marketing for a business?
Here are four ways conversational marketing may help your business:
1. Increase audience participation
Do you want more interaction from your followers? 
Conversational marketing can assist you. 
Passive social media followers and website visitors can become active brand champions through conversations.
Add further advice and suggestions in the comments section if you're posting pointers on Facebook, for example. 
This motivates readers to read the comments in order to get even more useful information.
Neil Patel, everyone's favorite marketer, tried a similar technique on Instagram. 
He teased his followers with the tips, but only exposed them if the user used the "magic word" in their reply. 
People are considerably more inclined to engage with you if you provide them a cause to do so, such as a freebie.
It also simplifies multichannel engagement. 
Its bots undertake the hard work for you whether you need to speak with customers on Facebook Messenger, Instagram, SMS, or webchat. 
Everything is in one place with a solution like MobileMonkey, so you can manage every client conversation in one spot.
2. Increase the number of leads
Engagement is nice, but you're looking for leads, right? 
Conversational marketing collects data by sending one-on-one messaging to engaged users. 
This not only saves you time but also ensures that you're speaking with qualified leads. 
It's no surprise that businesses that use automated lead management realize a 10% increase in revenue.
Take, for example, a wechat conversation with a lead. 
You want to get first-party data from them, so your webchat prompts them to send you an SMS. 
In this manner, you may communicate with leads regularly rather than just when they use webchat.
3. Increase sales
Conversational marketing bots aid in the sale of more goods. 
Conversational marketing helps businesses increase revenue, client retention, and average order values. 
You'll see a change in your bottom line if you invest in ongoing customer conversations with relevant offers and personalized messages.
4. Provide superior client service
Everyone wants more sales, but a sale isn't the end of a customer's relationship with you. 
You must set your business apart by providing exceptional customer service to both new and returning customers.
Users want a rapid reaction from you, whether you're an agency, an Instagram influencer, or a B2C brand. In fact, 82 percent of customers expect it.
To communicate with clients on Instagram, Facebook Messenger, webchat, and SMS use a unified conversational marketing tool like MobileMonkey OmniChat . 
You don't have to switch platforms because you only have one mailbox to check. 
As a result, fewer consumer messages will fall through the cracks, and you'll be able to provide shoppers with the immediacy they crave.
A conversational marketing bot can also be used to respond to frequent client questions. 
Set up keyword-based responses for frequently asked queries instead than responding to hundreds of messages yourself.
Conclusion
Customers are interested in the experience of engaging with you rather than just hearing about your product or service. 
Install a conversational marketing bot on your website, e-Commerce store, or social media to provide visitors with exactly what they're looking for. 
When in doubt, use these four conversational marketing examples to decipher the code for your own brand.
For the best internet marketing services get in touch with nummero we are the best digital marketing company in Bangalore.