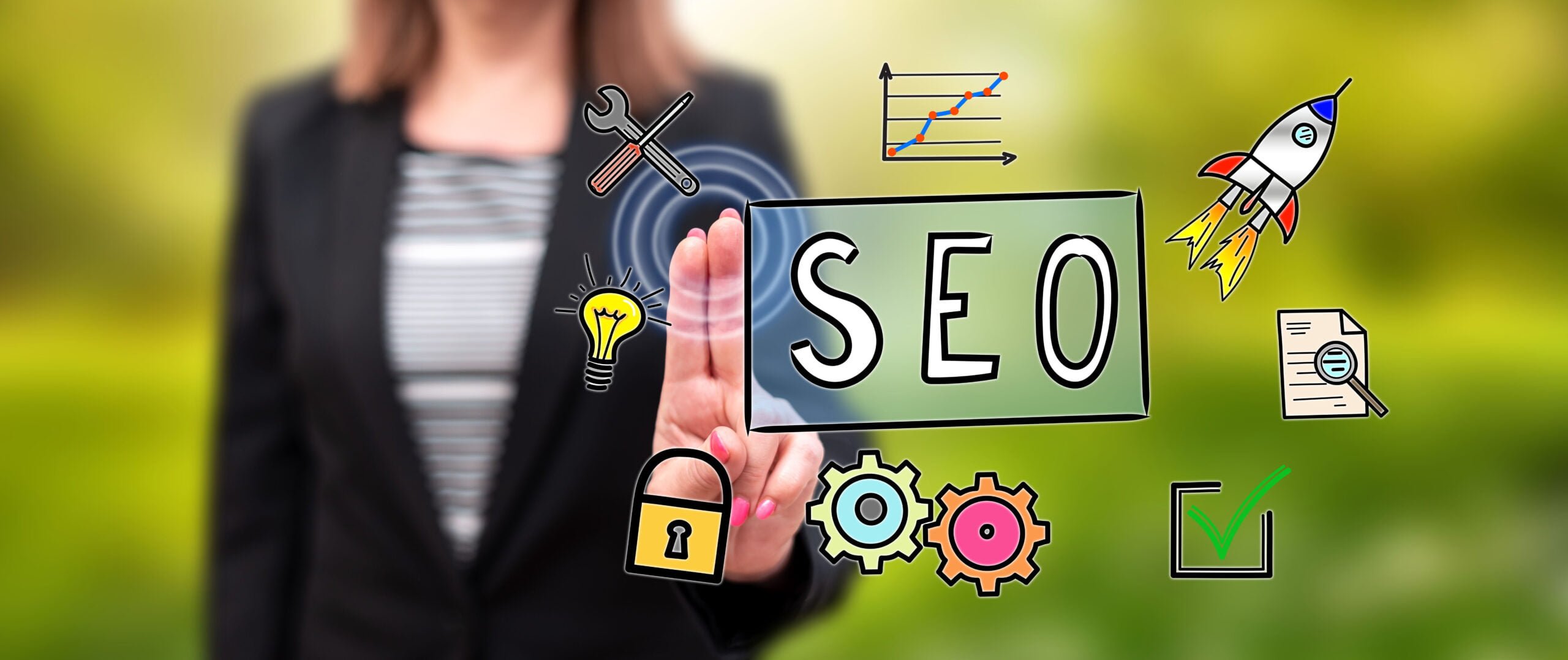 Can you imagine operating an appliance store in the middle of nowhere or an ice cream shop in Antarctica?
Certainly not!
Common sense would dictate that building
a commercial location in an area with no potential consumers is a waste of time, effort, and money.
Similarly, why "open" a website if when people seek your products or services,
you are nowhere to be found in a search engine like Google?
Customers will never find you if you are not on the first page of Google.
The visibility of your SME will be determined by the position of your website in search engine results.
Making certain that you are in the highest places will bring you closer to potential consumers.
SEO stands for Search Engine Optimization, and it refers to the process of optimizing a website
such that it appears towards the top of search engine results pages.
The issue of implementing SEO for any organization is that it is a never-ending process rather than a single effort.
A service in which you must invest every day and which should be included in your marketing budget.
After all, competition is fluid, and your competitors
will want to be on the top page of search engine results
when a potential consumer "googles" a solution to his problem that you provide.
As a result, if you don't execute SEO regularly, anything you achieve will be short-lived.
At the same time, who decides whether or not your page is among the first is none other than Google,
which, by the way, changes the rules of the game regularly – 200 times a year –
without asking or telling anyone.
The difficulty with this procedure is that only Google knows for certain what all of the rules of the game are,
and this is – and will always be – a well-guarded secret.
As a result, placing your page is a difficult operation that needs the services of a professional
who is continuously updated.
Reasons why doing SEO is essential for your business?
Most search engine users (e.g., Google) are more likely to click on one of the top five suggestions on
the results pages, so if you aren't there, your clients
will buy from your competitors, generating income for them!
People unconsciously trust search engine results.
The concept "if your firm's services show first in search results, then your company is the greatest in these services" is quite powerful and can assist enhance your brand's reputation.
You have no idea what SEO can do for your company. It has the potential to build or ruin your firm.
You can't even imagine how much income you can earn if you're on top of SEO.
If two websites are offering the same product, the one that is more optimized in the eyes of Google or other search engines is likely to receive more visits and, as a result, earn more sales.
SEO is beneficial to the marketing of your website's social networks.
People who find your website by searching on Google, Bing, or Yahoo! are more likely to promote it on social media platforms such as Facebook, Twitter, and Google+.
Conclusion
I hope that these reasons have convinced you once and for all of the necessity of SEO in your business and that you will get to work.
Can you think of any others?
Of course, there are many more; please share yours.
You may also contact us if you have any plans to expand your business; we are the top digital marketing agency in Bangalore.