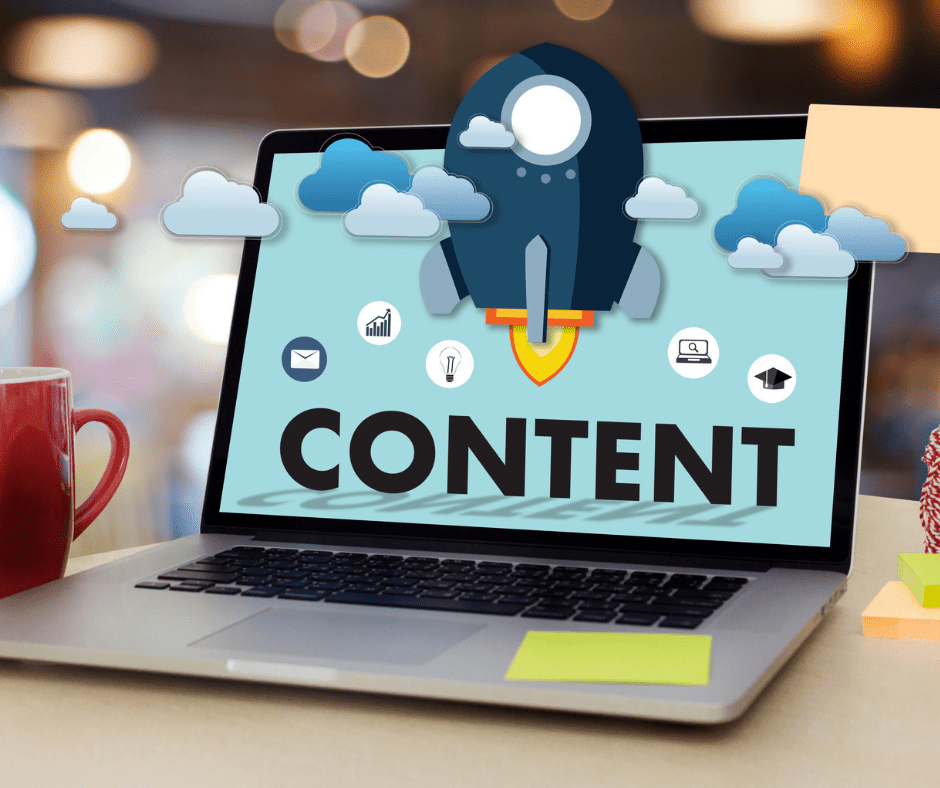 We realize that word count is not a ranking criterion, but there are many inquiries where a website with simply a line or two of content is unlikely to provide the optimal user experience.
Longer content, on the other hand, might be more expensive to develop and maintain, so creating a big piece for every page on your site is unlikely to be the ideal plan.
It might be tough to know where to begin with this issue.
The good news is that you may ask questions to help you make the best decision.
But, before we get into whether the content length is best for you, it's crucial to grasp the difference between long-form and short-form content, and if one is better for SEO.
What Exactly Is Long-Form Content?
While the precise word count used to define each content length is debatable, a text of 1,200 words or more is a plausible definition of long-form content.
This word count is most commonly encountered in formats like:
Whitepapers
E-books
How-to-guides
a lot of blog posts
Long-form content is ideal for instructive or evergreen topics that need a thorough explanation or analysis.
What exactly is Short-Form Content?
Short-form material is generally just a line or two, although it legally refers to anything less than 1,200 words.
Emails are more likely to have a reduced word count.
Social media postings
Infographics
Short-form content is great for seasonal themes that don't require extensive text, as well as product and category sites where copy isn't the primary focus. 
This category also includes shorter news stories and blog pieces.
It's also worth mentioning that short-form content has grown in popularity in mobile-first content strategy.
Which is preferable for SEO?
While industry studies show that longer content beats shorter content, the connection does not indicate causality.
This is due to Google's John Mueller's repeated statements that word count is not a ranking criterion, implying that long-form content success is not a direct result of Google's algorithm rewarding word count.
Rather, it demonstrates that high-quality, long-form information frequently gives better responses to inquiries than short-form content, with quality being the crucial word here.
Furthermore, high-quality, long-form content has a stronger track record of keeping readers engaged with a website and is frequently more shareable, signaling to Google that the site is valuable.
Finally, it looks that long-form content is better at obtaining backlinks, which may convey authority onto a website and so enhance ranks.
These elements operate together to convey a site's overall authority, which would be more difficult to demonstrate with shorter material. 
This is most likely why it was previously considered that word count had a direct influence on ranking.
Nonetheless, despite long-form content's track record of success, it is not the final solution and should not be regarded as the default.
So, how do you make your decision?
Back to Basics: Questions to Consider When Deciding on Content-Length
The process of establishing content length necessitates returning to marketing principles, focusing on audience research, and prioritizing the user's demands.
With this in mind, here are five crucial considerations to consider when debating long-form vs. short-form content:
What is the demographic of your intended audience?
When developing content, the most vital factor to consider is who you're writing for. 
What are people seeking, where are they looking for it, and how can the company assist them?
Those who enjoy how-to video material are unlikely to read a 5,000-word blog article, but users performing research may want as much information as possible from a written reference.
If your audience likes shorter, bite-sized material, provide your best answer and build up internal linking to send the visitor to the next step.
Understanding your audience, what information they are looking for, and the format they prefer is critical to prevent writing too little or too much.
Where are they in the client journey?
What stage of the funnel the user is in is another good indicator of the type and quantity of material they're looking for.
A new user may be seeking any information on a topic that the company and its rivals may have.
For example, if a user realizes they require a home security system, they will require information on what to look for and why it is necessary.
In this instance, it is vital to attempt to deliver the best answer possible with as much information as feasible while avoiding straying into other subjects or search intentions.
Again, the effective internal connection is essential here.
A more knowledgeable user, on the other hand, maybe decide between your company and a rival and seeking for the most simple comparison, pricing, or characteristics.
In the case of home security, you'd want to provide your security system's pricing points and major differentiators in a concise and easy-to-read fashion. 
In this instance, a shorter text might be preferable.
Is the topic perennial or seasonal?
If you're having trouble distinguishing the kind, Google Trends is an excellent free tool to utilize when looking for any trends related to a topic.
If you're renewing material and data is available, you can also look at your analytics to uncover year-over-year patterns in page traffic that are unique to your organization.
Remember to keep track of any increases that occur as a result of promotions or algorithm modifications.
What kinds of content are doing well in the SERPs?
Another option for identifying which content length is likely to work best is to conduct a brief competition analysis.
The answer to this issue is especially essential if your authors have limited content development tools and need to nail the proper content length the first time.
In general, if sites ranking in the top five places have more than 1,200 words on average, long-form material is more likely to succeed, and vice versa for short-form content.
The query "how to start camping" in the example below has an informative goal.
Users are most likely seeking a lengthy article that explains camping for novices, implying that long-form content is the answer in this circumstance.
It's crucial to note, though, that sometimes one competitor will rank with a few paragraphs or a list, while others will rank for full-fledged instructions.
This is an excellent illustration of why it is critical not to place too much emphasis on word count. 
As a result, never guarantee success based on content length guidelines.
Keep in mind that correlation does not indicate causality. 
Above all, remember to get to know your audience and respond to their questions.
What are the company's objectives?
Is the corporation attempting to build expertise and authority by maintaining a significant blog presence, or is it summarising product details on an e-commerce site?
What the company is attempting to achieve and the sorts of solutions supplied might provide more insight into what content length to use.
If you're adopting a user-centric approach, this may appear contradictory, but the two should work hand in hand if your marketing strategy is aligned with overall business goals.
If your content isn't doing well, start by re-evaluating the fundamentals and ensuring that your team's goals are appropriately aligned using the questions above. 
The replies often indicate how much material your audience is seeking.
If everything appears to be in order, the next step would be to investigate other areas that typically impact SEO.
Other Points to Consider
Other aspects that usually play a significant role in ranking and overall success should be considered in addition to an appropriate content strategy.
If your material isn't ranking, check out:
SEO for technical purposes
When was the last time you had a technical audit performed? 
You may not realize the benefits of content optimization
if your website is littered with faults such as slow page performance or indexation issues.
Competitor Control
How do your marketing budget and plan compare? 
If your rivals outnumber you in terms of income and years in the market, the battle to rank in the top 10 places of Google's SERPs may be a lengthy one.
Content Caliber
Is the copy jam-packed with information, or does it lack depth and direction? 
Long-form content might still be deemed thin
if it is only spinning its wheels and not providing value to the consumer. 
Take the time, if feasible, to audit your authors' subject matter knowledge to verify you're offering the best solution.
Quality of Backlinks
Is your site or content linked to low authority domains or spammy websites? 
If you don't know the answer, it's time to do a backlink audit. 
To maintain a positive reputation, after analyzing your results, be sure to disavow connections from any suspicious sites.
Best SEO Practices
Examine your website for any grey or black hat SEO methods that may influence your authority. 
While it is uncommon for marketers to engage in explicit black hat techniques, it does occur. 
However, this is frequently due to a lack of awareness about SEO best practices,
therefore it's important double-checking with the rest of the team
to ensure everyone understands how to raise traffic and ranks the proper way.
If your content is ranking but not converting, consider the following:
Structure of the Content
In a world of reduced attention spans, waiting until the final paragraph to answer the user's inquiry
may result in high bounce rates and low conversions. 
When in doubt, use the inverted pyramid method. 
Users can then choose whether or not to read every detail beyond the first answer.
User Interface (UX/UI)
Is the website easy to use or difficult to navigate? 
Conversion rates can be impacted by unclear CTAs, extensive internal linking, and a lack of whitespace.
While this is not a complete list, these are some of the most common factors influencing rankings and conversions.
As an SEO, you must collaborate with the rest of the marketing team
to ensure that your efforts and recommendations have the most possible impact.
If at all feasible, speak with the developers, CROs,
and content writers to assess their grasp of SEO and help bridge any gaps through education and cooperation.
Conclusion
The main point is that there is no clear winner when it comes to content length. 
The answer is frequently subjective and situational.
What ideal content length ultimately boils down to is how much information
the user appears to require to feel adequately informed on a certain issue,
as well as what is acceptable depending on industry type, company goals, and topic kind.
Whether you're developing new content or merely renewing,
don't get too caught up in word quantity as the one factor that will lead to large benefits. 
Again, word count is not a ranking component, and any evidence that this idea is true is entirely coincidental.
Get in contact with Nummero now for the best Internet marketing services. We are the best digital marketing company in Bangalore.