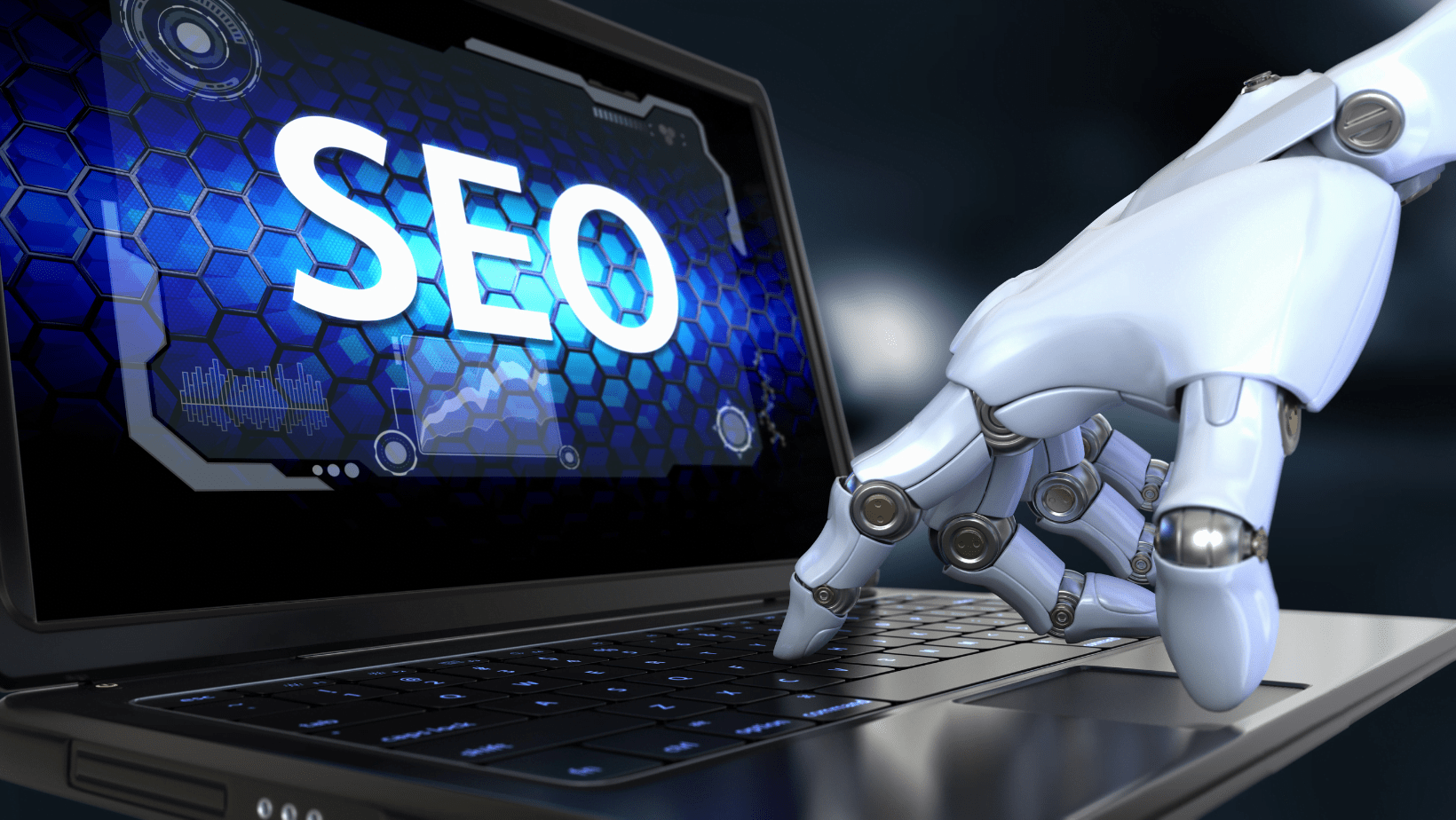 If you want to increase actual brand recognition
and bring significant organic traffic to your website,
you'll need to use some highly powerful off-page SEO strategies. 
Significantly. 
There is no clear-cut and effective advice on the Internet about
what digital marketers should spend the majority of their resources, knowledge,
and time on to increase organic traffic to their site from an off-site SEO standpoint. 
That's where the idea for compiling a
comprehensive list of off-page SEO tactics originated from. 
I hope it will be of use to you in your digital marketing initiatives.
Let's start with an off-site SEO tour.
Before we can discuss off-page SEO, we should first review our understanding of what SEO is. 
Although this may seem redundant (after all, you got on our site already understanding
what SEO is and how it works),
we will paint a short picture of what SEO means today. 
Search engine optimization (SEO)
refers to the totality of search marketing 
activities aimed at making websites and online presences stand out in
the eyes of both search engines and visitors. 
SEO should help your company stand
out amid a sea of rival brands vying for first place in SERPs. 
It also aims to quench consumers' appetite for new, high-quality, relevant,
and valuable information.
SEO is a distinct and proprietary language that marketers and webmasters
use to interact with search engines. 
If you will, it is a linguistic bridge between people and robots. 
SEO is synonymous with friendliness,
credibility, authenticity, quality, transparency, fairness, optimization, variety, and other attributes. 
Furthermore, SEO is classified into two major categories: on-page SEO and off-page SEO. 
SEO aims to deliver on what Google requests.
Furthermore, search engines, in general, consider a variety of variables when ranking a website,
including on-page SEO, off-page SEO, and other crucial Google-backed considerations.
On-page SEO techniques include optimised titles and snippets, search-friendly URL structures,
friendly navigation – breadcrumbs, user sitemaps –, internal links, text formatting – h1, h2, bold, etc –,
user-friendly 404 pages, accelerated pages in terms of loading, mobile-optimized pages,
high-quality fresh content,
image optimization – image size, proper image names, ALT tag –
Off-page SEO refers to optimization operations that can be performed outside of the confines of your website. 
Off-site SEO refers to any activity that occurs outside of your website and contributes to your ranking:
social media marketing, influencer marketing, mentions (direct or indirect),
guest blogging (sometimes black-hat), and so on.
This sort of search engine optimization, often known as off-site SEO,
provides search engines with insight into how individuals and
digital entities all over the world understand your website's general characteristics. 
Off-page SEO rhymes with phrases like link building or marketing activities,
but the whole process is about a lot more than just links. 
We'll go over it further afterward.
By using superior off-page SEO strategies,
you are attempting to demonstrate to your readers
and search engines that your site is trustworthy, legitimate, relevant, and
has the potential to be famous in your sector. 
The benefits of strong off-page SEO methods are numerous, but here are a few examples: 
a rise in ranks, a rise in PageRank, more visits,
a rise in social media mentions, and a rise invisibility
Off-page is more passive since it occurs after you've worked hard to give quality and distinctiveness on-page. 
What happens off-page is more essential
and useful than what happens on-page in terms of consequence. 
Having really rich, new material and
a user-friendly website but no followers, likes, shares, mentions,
or links throughout the web is nonsensical and pointless.
However, on-page SEO has a significant impact on the future of off-page SEO. 
That is why the outcome must be determined before beginning an action,
not after you have completed it. 
Begin with on-page SEO and then go on to off-page SEO.
Search engines' algorithms may evolve, or ranking variables
may move to new ones or be rearranged,
but off-site SEO will continue to be important. 
Because corporations want reader approval as well as linked colleagues. 
The user opinion of your own site's validity and quality is critical to you. 
The key to gaining them is to provide the finest product available,
not simply another on the market, and as a result, off-page SEO will automatically do the work —
people will speak about you because
they are already converted or drawn to you.
Without further ado, let's dive into the ultimate off-page
SEO tactics checklist and gain some lessons for future marketing campaigns.
Link Building Is Emperor
Build and pursue high-quality links. 
That is the first and most crucial thing to understand about connections. 
According to our SEO dictionary,
"NoFollow is an attribute webmaster may employ when connecting to a website
that advises search engines to effectively ignore the link." 
When connecting to other websites,
social networks are known for employing NoFollow connections. 
Links with the DoFollow property are those that do not have the NoFollow attribute."
If you're wondering what effect NoFollow links have on your website,
here are some practical statistics and advice,
all backed up by case studies and Google's view on the subject.
Link building is the most common marketing approach used by experts all over the world. 
It's the most desirable consequence of all – well, to some extent.
It is so significant that, despite Google's suggestion that content is the most important ranking criteria,
it is frequently favored by the general public over the notion of developing and supplying excellent fresh material. 
Nonetheless, content continues to play a significant role in your linking strategy.
Links are seen as votes or acclaim for your website,
as well as a general admiration for your business. 
The same link-building effort aided in the emergence of what is now known as black hat SEO. 
People are often so thirsty for connections that they engage in risky practices such as forum signatures,
registering your website in content directories,
link exchange schemes, link networks, blog directories, comment links (a.k.a. Article directories, comment signatures, and so on.
Popularity, the topic match between the two domains linked by a link (is the link relevant? ),
The value (or lack thereof) of a referring domain is influenced by elements such as anchor text,
link freshness, website trustworthiness,
domain authority (DA) and/or page authority (PA),
and the number of links employed by the "sender" page. 
As a result, pay attention to who you're connecting to and how you're linking to them.
The web is populated by three sorts of links:
Natural links: a user/customer/reader recognizes the content on your page and has a favorable opinion
of your services, and connects to your company as a gesture of trust, respect, and endorsement;
manual link building:
Obtained by direct link building activities 
requesting customers to connect to your goods or influencers to spread your material on purpose;
self-created links:
When submitting your website link in comments, also known as a comment signature,
or in online directories, forums, news releases, and so on.
The best course of action would be to engage in natural link building. 
The easiest approach to accomplish this is to create material
that is deserving of links, and the links will follow organically. 
Guest blogging is also a wonderful option, but be cautious not to overlink your website,
which can make your contribution look spammy rather than valuable. 
Also, create your connections at a regular, traditional speed,
i.e. gradually, otherwise, Google will assume you're doing black-hat voodoo.
Quality, not the number, should be the goal of link building. 
Many digital marketers and organizations fail to recognize this. 
Choose high-quality connections. 
However, this should not prevent you from connecting to and receiving connections from smaller
or younger firms and individuals, as long as the domains are excellent and relevant to your area.
The most valuable links are those that convey the most link juice. 
That is exactly what your brand requires, and it does not even have to be thirsty. 
Furthermore, page authority (as well as general domain trust) is a very obvious sign of a site's status and overall SEO methods. 
That's because Google isn't just interested in links;
it's also interested in how they affect the online ecosystem and your website.
When you obtain an inbound link from a large
site like Wikipedia, it may do wonders for your brand. 
Today's lesson:
attempt acquiring links from and into large link aggregators
like Wikipedia — this is a 100% white hat SEO technique. 
On the same point, inbound links from non-profit (.org) and educational (.edu) sites, as well as official (.gov) sites, are very effective.
These are massive domains that offer incredibly high-quality
connections while also passing some attractive link juice and authority to your website. 
To examine your incoming links,
use a link analysis tool such as Site Explorer to identify what,
where, and what sort of links you have from "abroad." 
Examine your link profile to see which sites generate the most link juice. 
Familiarize yourself with the concept of broken link construction. 
Resurrect such pages or construct an eye-catching
404 page with connections to other internal sites. 
Check your website for hazardous links.
sites leading to you or malware domains sending a link to your website,
while assessing your link profile. 
You may confirm this using the aforementioned Site Explorer tool. 
Examine the anchor texts as well.
Never underestimate the enchantment and power of competition backlink analysis. 
Look at where your rivals' links are coming from and target the same sources. 
This is simple to detect if you have a backlink analysis SEO tool on hand. 
Make the Most of Your Social Media Influence
Google may consider social signals when ranking a page. 
To make Google (or any other search engine) like you and rank you high,
you must first win over your audience. 
Especially when brand mentions might be counted as links.
The keywords of the day are Facebook, Twitter, Google+, and Instagram. 
They've never been more successful or powerful in their whole lives. 
They certainly know how to engage people, offer them the tools to be inspired and cheered up, s
erve them the pals they require
(even though most of the time they are only present in the virtual world),
and serve them the shares and likes they desire. 
Brands and internet marketers, on the other hand, embraced
the opportunity and regarded
these social networks as the finest playground for brand advocacy and promotion.
The social media magic tricks are shares and likes.
They help your company flourish and spread like wildfire.
You get new subscribers, admirers,
or leads whenever you share relevant, fresh, and interesting material with your user community.
Conclusion
One method is to develop excellent content, make your website user-friendly and appealing,
and correctly advertise it, and links and traffic will inevitably come. 
Another option is to create
a reader-focused online presence and focus on the searcher's purpose. 
This is all part of on-page SEO,
but remember what we mentioned about on-page and off-page SEO? 
It  said that successful off-page SEO comes after strong on-page SEO. 
As a result, ensure that your  on-page SEO is strong.
Last but not least, don't play
with fire by employing black hat off-page SEO methods. 
You may make search engines, visitors, and subscribers all your adversaries. 
Google can penalize you, visitors can ban you,
and subscribers can blacklist you. 
That is something no one wants.
To conclude on a positive note, just be yourself and everything will be alright. 
Off-site SEO can assist you.
Contact Nummeo immediately for the best internet marketing services.
We are the leading digital marketing agency in Bangalore.